Alcohol related crime has dropped in the UK as people are now drinking less, a new report has claimed.
But the UK Peace Index, released on Wednesday, says the fall in violence could be offset by the increased usage of other potentially lethal drugs.
'The fact that household consumption was stable even as public consumption declined suggests that this was not a case of drinkers substituting public locations for private, but rather a sign that the overall level of drinking has declined.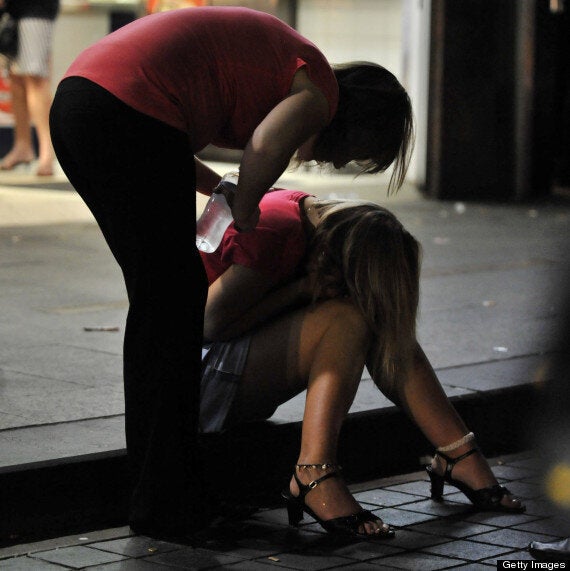 Binge drinking has been highlighted as a social problem in the British media
'Given this finding, we would expect that alcohol related violence would also have dropped over this period. Data on alcohol related crime is available from 2007 onwards, and this data confirms that alcohol fuelled crime has been on the decrease across all regions in England.
'Similar data from Scotland has shown that the percentage of murder suspects who acted under the influence of alcohol has been decreasing over the last decade.
'Finally, hospital admissions related to alcohol have increased substantially over the last decade.'
But it report adds: 'Admissions for alcohol related poisoning have doubled, however the number of admissions for alcohol related assault has been falling since 2007.
'Given the above facts it seems likely that the real level of alcohol related violence has decreased.
According to the authors of the report, increased scrutiny in the media of alcohol related violence, has led to an increased police presence in UK cities at weekends, 'less drinking in public places and more strict enforcement of drink driving laws.'
Potentially more alarmingly, the reports adds: 'It is also unknown whether the decrease in alcohol and alcohol related violence has been offset by the increased usage of other drugs and whether violence associated with other types of drugs has increased. '
Popular in the Community