Two factory owners in Bangladesh who ignored warnings about the safety of their buildings and forced their employees to continue working have been arrested.
A further two engineers involved in approving the design of the building which collapsed, killing many as 324 people, have been detained for questioning, the Associated Press reported.
The floors of the factory pancaked on top of each other earlier this week. Owners had ignored warning after cracks had appeared in the floor days before. The eight storey building had reportedly also had three floors added to it illegally.
At least 24 more people have been pulled alive from the rubble on Saturday morning, while hundreds are still missing, feared dead. Around 3,000 people were thought to have been working in the building at the time.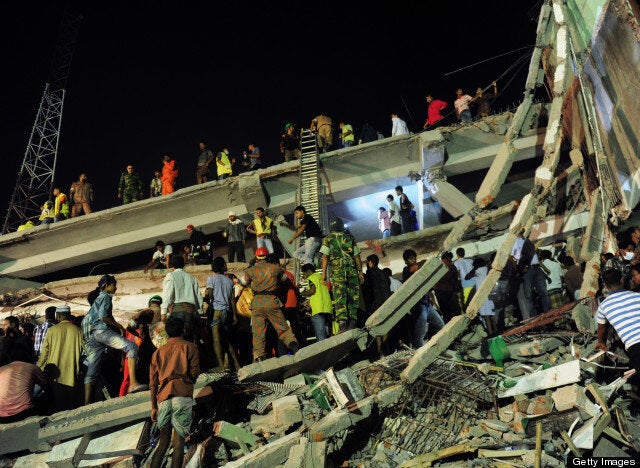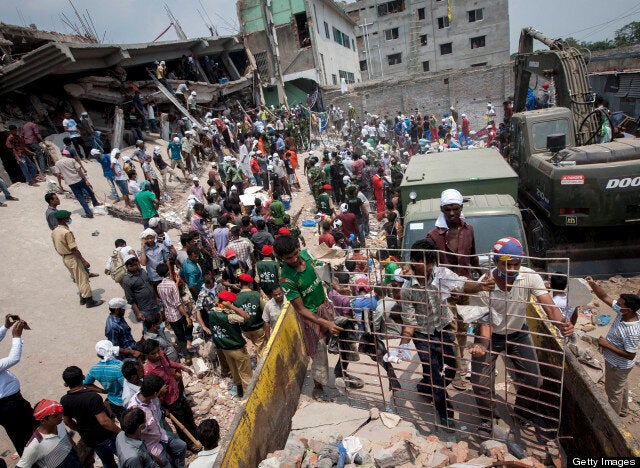 Hundreds have been protesting
Rescue workers have been passing oxygen cylinders through the rubble to help those still trapped. Screams can be heard through the concrete, reported Sky News.
The owners of the New Wave Buttons and New Wave Style factories, Mahbubur Rahman Tapas and Balzul Samad Adnan have turned themselves in to police and have been charged with causing "death due to negligence", according the AFP news agency.
The owner of the Rana Plaza building in Dhaka is believed to have gone on the run. The Bangladesh Prime Minister said he would be found and brought to justice. The factory was supplying Western companies
Clashes between police and protesters calling for better working conditions continued on Saturday morning. Earlier on Friday rubber bullets and tear gas were used against thousands of protesters in Bangladesh, who want better safety standards in factories.
Bangladesh is the world's second leading garment exporter and the factory in Dhaka that collapsed on Wednesday supplied both Primark and Bonmarche.
Across the country hundreds of thousands of workers walked out of their factories in solidarity with those who died when the building collapsed.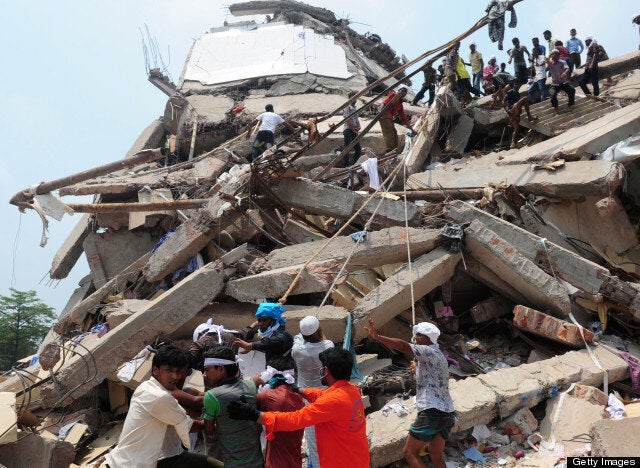 Screams could be heard through the concrete .
Across the country hundreds of thousands of workers walked out of their factories in solidarity with those who died when the building collapsed.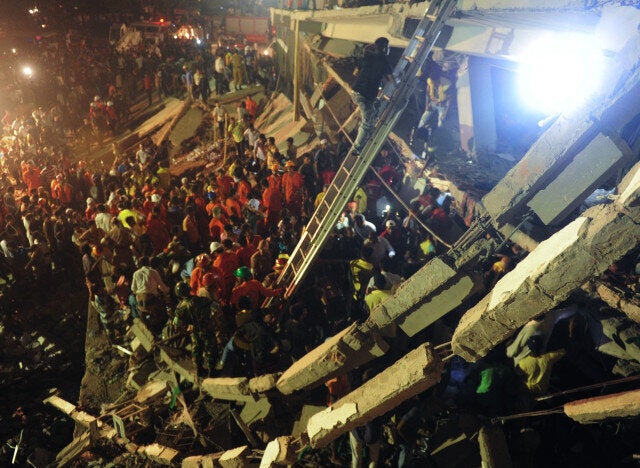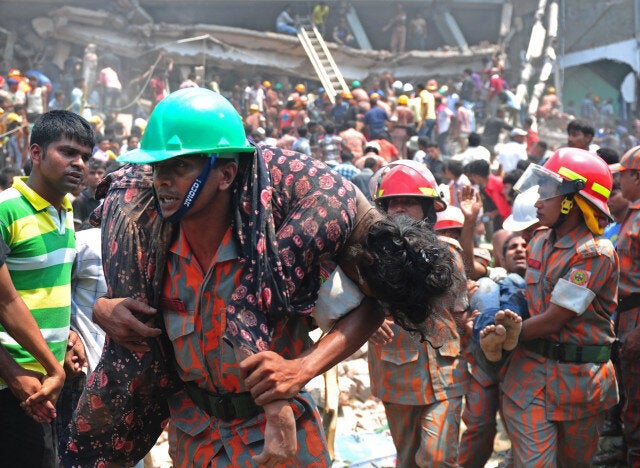 Bangladeshi Army personnel and civilian volunteers work on the scene
In a statement released on their website, a Primark spokesman said: "The company is shocked and deeply saddened by this appalling incident at Savar, near Dhaka, and expresses its condolences to all of those involved.
"Primark confirms that one of its suppliers occupied the second floor of the eight storey building, which housed several suppliers to the garment industry making clothing for a number of brands.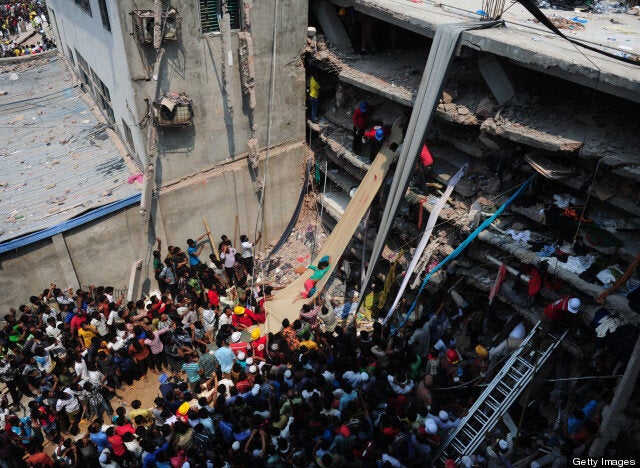 Volunteers use a length of textile as a slide to move dead victims recovered from the rubble
"Primark has been engaged for several years with NGOs and other retailers to review the Bangladeshi industry's approach to factory standards. Primark will push for this review to also include building integrity.
"Meanwhile Primark's ethical trade team is at this moment working to collect information, assess which communities the workers come from, and to provide support where possible."