 Protesters targeted Primark's flagship store in London on Saturday, demanding compensation for the hundreds of workers killed when a factory complex collapsed in Bangladesh.
More than 300 people died and thousands had to be rescued when the eight-storey building crumbled in the capital Dhaka on Wednesday.
It emerged later that the high street giant occupied a floor of the building and that workers were suppliers to the brand.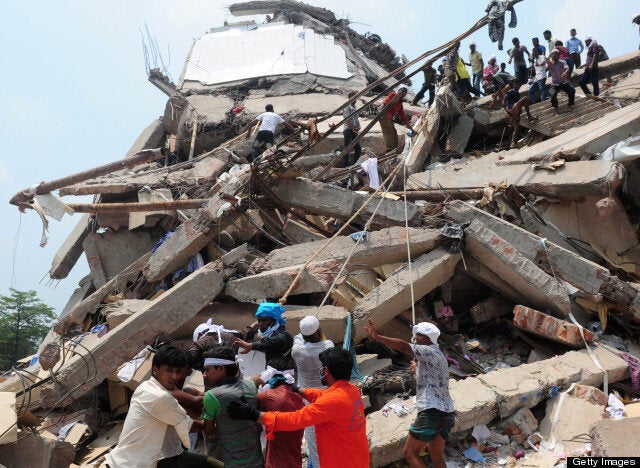 Screams could be heard through the concrete .
A petition has now been launched calling for Primark and other retail brands which used the building to compensate the families of workers killed or injured. Protesters have stood outside Primark's Oxford St store
Speaking outside Primark's Oxford Street store in central London, Murray Worthy, from campaign group War on Want, said: "We're here to send a clear message to Primark that the 300 deaths in the Bangladesh building collapse were not an accident - they were entirely preventable deaths.
"If Primark had taken its responsibility to those workers seriously, no one need have died this week."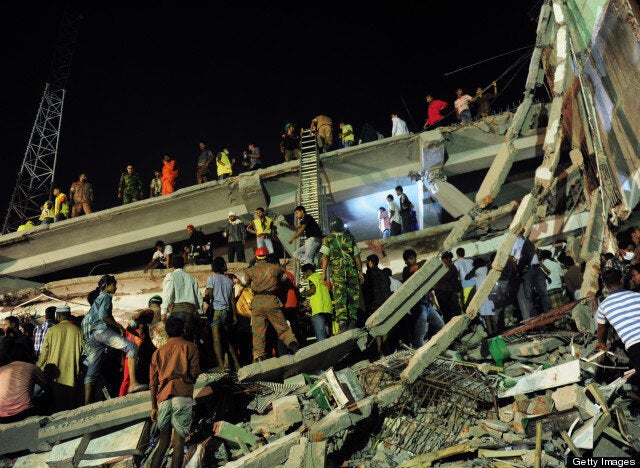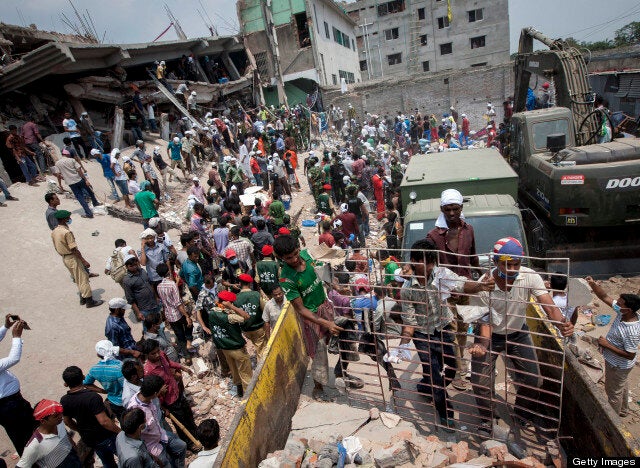 Hundreds have been protesting in Bangladesh too
Mr Worthy said there were reports of garment factory workers being told to return to work despite cracks being found in the building on Tuesday.
The campaign group are not asking shoppers to boycott Primark stores, he added, but are calling for a full inquiry into the collapse.
The owners of the New Wave Buttons and New Wave Style factories, Mahbubur Rahman Tapas and Balzul Samad Adnan have turned themselves in to police and have been charged with causing "death due to negligence", according the AFP news agency. The factory was supplying Western companies
The owner of the Rana Plaza building in Dhaka is believed to have gone on the run. The Bangladesh Prime Minister said he would be found and brought to justice.
Campaigners also want Primark, with Matalan and Mango which used the building, to sign the Bangladesh Fire and Building Safety Agreement to end the "appallingly unsafe factory conditions" in the country.
Mr Worthy said: "Unfortunately we see things like this all too often. Just three months ago there was an enormous fire killing over 100 people so this isn't a one off. This is part of a pattern and it's a pattern that Primark needs to address."