An Orthodox Jewish woman has filed a lawsuit against Lancome claiming its "24hr foundation" does not last the prescribed time, meaning it doesn't stay on long enough for her to get through the Sabbath.
Rorie Weisberg claims the company's Teint Idole Ultra 24H fails to live up to its promise, and thus does not assist her "dual objectives of compliance with religious law and enhancement to her natural appearance."
Court papers seen by the New York Post say Weisberg "is an Orthodox Jew and abides by Jewish law by not applying makeup from sundown on Friday until nighttime on Saturday.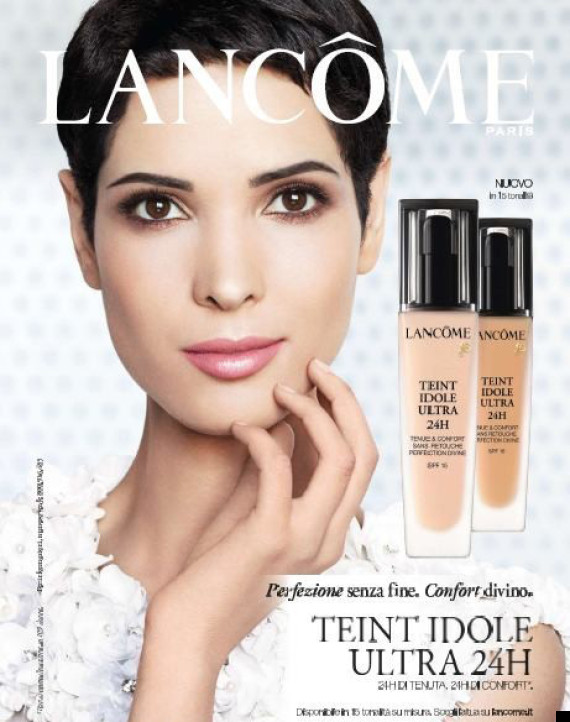 Rorie Weisberg claims Lancome's Teint Idole Ultra 24H fails to live up to its promise
"Specifically, plaintiff's eldest son is having his bar mitzvah celebration in June and plaintiff was looking for a long-lasting foundation that would achieve the forgoing dual objectives over the bar mitzvah Sabbath."
Weisberg is seeking unspecified damages from Lancome and parent company L'Oreal, as well as a "corrective advertising campaign".
L'Oreal has responded with the following statement: "Lancôme strongly believes that this lawsuit has no merit and stands proudly behind our products. We will strenuously contest these allegations in court. Consistent with our practice and policy, however, as this matter is currently in litigation, we cannot comment further."
SEE ALSO: Orthodox Jew Covers Himself In Plastic Bag On Plane To Remain Pure If He Flies Over A Cemetery
The Sabbath, or Shabbat, is the Jewish day of rest on which devotees refrain from work activities.
According to JWeekly.com, "putting on ordinary makeup is creative 'work', something from which women must refrain on Shabbat."
The foundation in question retails in Britain for £27.50and is advertised as providing "divine perfection" and lasting "all day".
It adds: "Our first 24 hour* liquid foundation gives you an even, flawless looking complexion. No need for touch-ups. With a blendable fresh texture and a smooth finish. This long-lasting foundation provides the perfect coverage.
The asterisk refers to "self-assessment by 109 women".
Jewish blog The Sisterhood points out there is a makeup firm which manufactures products "specifically formulated to allow observant women to look fabulous without contravening Jewish law."
Shaindy Kelman's ShainDee Cosmetics features the tagline: "Look beautiful and follow halacha" (i.e. be compliant with Jewish law) and offers guidelines from at least three rabbis.