Olivia Colman says the cast of TV hit Broadchurch stayed away from alcohol while on the drama - in case it led them to accidentally give away the name of the killer.
The TV crime drama, which also starred David Tennant and has been recommissioned for a second series, was a huge hit for ITV, attracting 10 million viewers.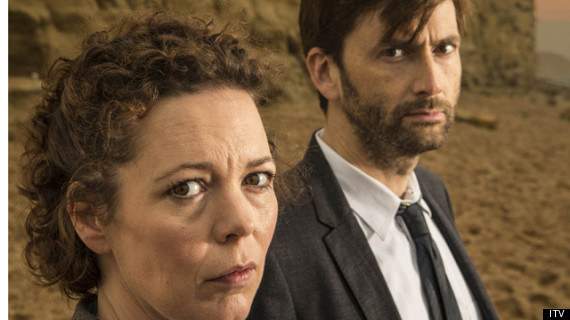 Detectives Miller and Hardy faced up to the truth of who killed Danny Latimer
The Daily Mirror quoted Olivia, who played Det Sgt Miller, as saying: "We all stayed on the soft drinks at parties as nobody dared to cough up that information.
"You would have let down the team if it had come out."
She said of Broadchurch's success: "It was nice to remind ourselves that as a nation we are fairly intelligent viewers and we like intrigue."
MORE 'BROADCHURCH'