A student activist who was asked by the Home Office to "prove" he was gay in order to avoid deportation to Senegal where he faced persecution, has been granted asylum in the UK.
Serigne Tacko Mbengue, known as "Tacko", fled his home country, where it is illegal to be homosexual, after being tortured over his sexuality. After arriving in Britain in 2008, he spent 18 months in detention centres, and has fought deportation ever since.
Now Tacko, who is an LGBT representative for the National Union of Students' (NUS) black campaign, can live in the UK in peace after the Home Office dropped the case.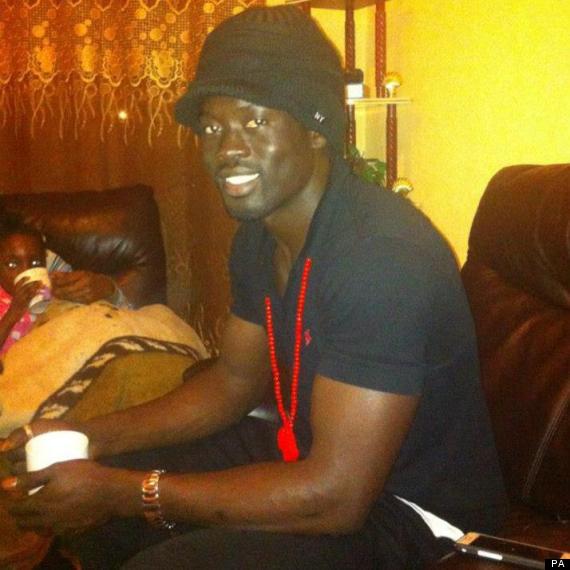 Tacko has been granted asylum in the UK
The 26-year-old fled Senegal, where homosexual acts are illegal and carry a punishment of up to five years in jail. There is also no legal protection for those who are discriminated against due to their sexual orientation.
Antonia Bright, an organiser for Movement For Justice, a student-led civil rights group who campaigned for Tacko's right to asylum, told Huffington Post UK the case was "ridiculous".
"The Home Office didn't have to give a reason as to why they changed their mind," Bright explains. "The Supreme Court is clear if you're perceived to be gay, you will be in danger. Tacko is publicly out, everyone who knows him personally knows he's gay. He is well known as an LGBT representative and an open campaigner for LGBT rights.
"It [the case] is ridiculous."
The group called the decision a "huge victory" following a four year battle, writing on its Facebook group: "Because of Tacko's tenacity and determination we won this case."
Aaron Kiely, NUS' black students officer, said: "This is a big blow to a racist immigration system that continues to blight the lives of thousands of people in Britain.
"This really is fantastic news and a real testament to the hard-fought campaign lead by Tacko. I am so glad that he now will get to stay and continue to expose and take on these reactionary and backwards immigration laws."
Bright adds: "It would be highly dangerous for Tacko to return to his home country. As an open activist he would be known as gay in Senegal. There's no reason why he shouldn't continue to be open, why he should have to hide in the closet. You should be able to be who you are without living in fear."
"It's an impossible task to prove you're gay. The Home Office could just keep saying they don't believe you. He had friends, a family member, former partners, the student movement, testifying for him. What do you have to do to prove your sexuality?
"The ordeal for Tacko of attempting to prove he was gay was traumatic in itself. There were over 50 people who came to the hearing to support Tacko as they just couldn't believe this sort of thing was happening.
"We're hoping to encourage others to come forward and get help.
"If Tacko couldn't win, who on earth could?"
The Home Office has been contacted for comment but has yet to respond.