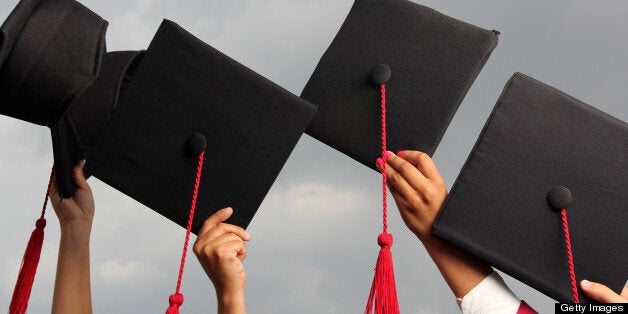 Graduates from the European Union have racked up a bill of £50m in unpaid tuition fees, new figures show.
Private investigators have been hired by the Student Loans Company (SLC) to track down the hundreds of overseas graduates from UK universities who have gone off the radar.
More than £15 million of loans for graduates from Cyprus are not being repaid.
Kevin O'Connor, head of SLC repayment, said they were using "international trace agents" to track missing borrowers.
Mr O'Connor said: "Customers with student loans who move abroad must inform the Student Loans Company.
"If they do not, we trace borrowers using international trace agents and can charge additional penalties which can be added to their loan balance and commence legal action to recover the full balance.
"We are currently in the process of reviewing accounts of both UK and EU borrowers who are known to reside overseas and are in arrears, with a view to issuing further legal proceedings against those who do not respond to us."
The SLC appointed a UK-based tracing agency for overseas traces and collection in January 2010.
Tuition fees for students in England and Wales are now capped £9,000 a year.
Conservative MP Andrew Percy told the Independent on Sunday: "With British students paying more in tuition than ever before, many people will not understand how it is possible that foreign students from the EU are able to turn up to the UK, run up taxpayer-backed debts and then leave.
"Many of these students will never contribute a penny in income tax to the UK and will be incredibly expensive to track down."