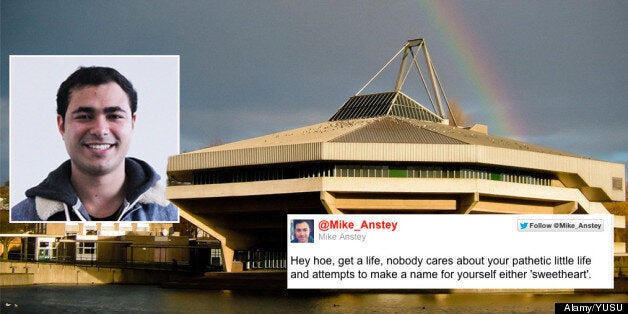 A representative of York University's student union has described feminism as "nonsense" and launched a Twitter "attack" against a feminist student.
Mike Anstey, the international student president at York University Student Union (YUSU), focused his Twitter tirade on student Helena Horton, a member of York's feminist group.
According to Horton, Anstey said "he wanted me pushed off a cliff" - something which Anstey has strongly denied.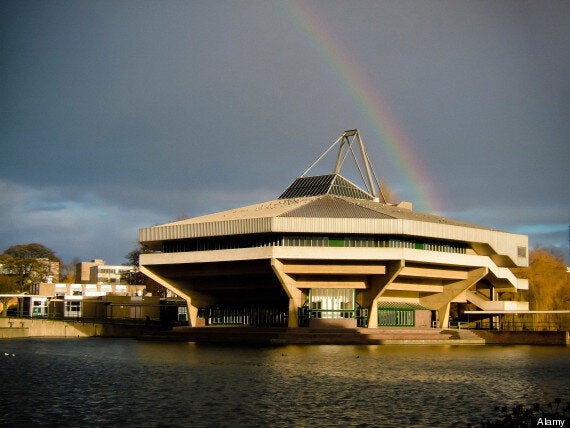 York University, whose student union Mike Anstey is international student president of
Anstey retweeted Horton's reaction to the statement adding: "Enough of this feminism nonsense please."
One male York student then replied to Anstey, tweeting: "Militant nutjobs not even on committees give feminism a bad name."
Addressing Horton, Anstey added: "jack has a point. If it wasn't for your ranting constantly and attempting to shame officers ppl may actually want to help you."
"What saddens me the most, though, is people thinking that I am just fighting to get publicity for myself and not for the cause.
"All I want to do is get feminism on campus. I couldn't care less whose face it is attributed to. Sadly there will always be a straw man involved in a debate for the opposing side to beat to breaking point, and this time it is me."


Anstey told HuffPost UK: "I have supported the feminist movement at York whenever I can, but throwing cheap shots at officers and circulating fake emails hardly constitutes good campaigning especially when we support all societies equally. Feminism has its place on campus but the militant activism of one member of the Union is having detrimental if not opposite effects on student's atitutdes towards feminism.
"[Horton] misinterpreted the entire situation and made this personal which was absolutely unneeded and pretty inappropriate if you ask me."
The statement on YUSU's website was written by welfare officer Bob Hughes, who said: "I would like to start by saying that YUSU is an unabashedly feminist Union..
"..Both the YUSU Women's Officers and the University of York Feminists' committee have dealt with this situation admirably, and we're really looking forward to having the University of York Feminists work as part of the YUSU Women's Network and to help promote feminist discourse on campus in a way which better supports them and also maintains the autonomous leadership of self-defining women students' representation and discourse by self-defining women students."
Anstey added: "In response to the blog: I agree with Bob that men should always be welcome to engage in debates like this. I completely agree. The feminist movement has obviously been successful over the years and will continue to be successful.
"But I stress the point again, with the individual in question- constant slating and bashing elected officers hoping to get a rise out of them and then instantly labeling them as misogynistic wont give her campaigning any credibility and will not help the campaign in anyway. There are other ways to make a point, and she should try a less abrasive approach in my opinion.
"YUSU is and will remain to be a feminist friendly organisation."
YUSU has yet to respond to a request for comment.
Popular in the Community