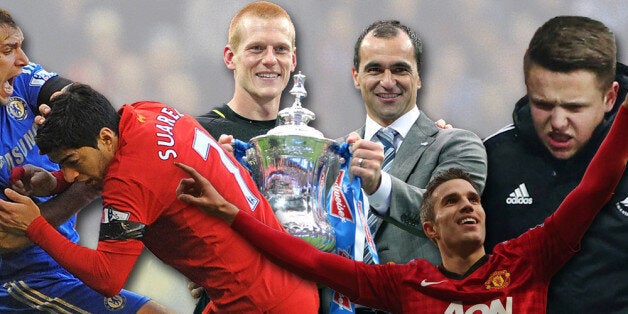 After last season's stunning crescendo, the final day of the 2012-13 Barclays Premier League season, with Arsenal and Tottenham vying for fourth, was the most underwhelming since 2005-06 when, er, Arsenal and Tottenham were vying for fourth.
On the pitch, the Premier League got better as a result of getting worse, underlined by none of its teams' presence in the last eight of the Champions League. Manchester United's sweat-free route to the 2011 final and Chelsea's miracle-cum-fluke of 2012 merely masked a steady decline over the last four years.
But there is much to remember with fondness...
West Ham 2-3 Tottenham. There's something captivating about a night match, and the aforementioned fixture had previously produced two 4-3 belters in the Premier League era before Gareth Bale entered the pantheon of world-class players with his 90th minute winner.
Manchester City's Touré brothers tribute to 2 Unlimited's "There's No Limit" is simple yet so so effective.
Harry Redknapp. A man who had 25 games to keep Queens Park Rangers afloat literally blamed everyone but himself for their abject failure. By that logic, he deserves no credit for Portsmouth evading relegation in 2006.
VOLLEY OF THE SEASON AWARD
BEST PLAYER WITHOUT A MEDAL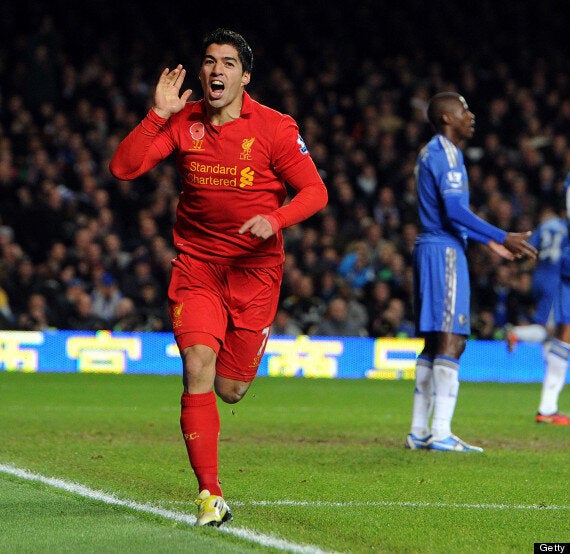 FEEL-GOOD STORY OF THE SEASON
Bradford's passage to the League Cup final. A monumental achievement for a club in the fourth tier of English football, Bradford defeated three Premier League clubs en route to Wembley, where they were admittedly humiliated by a merciless Swansea City.
WORST PLAYER WITH A MEDAL
John Motson and Jonathan Pearce.
David de Gea's subtle fingertip tipped Bryan Ruíz's shot on to the post.
Peter Herbert. It takes quite the rent-a-quote to defeat the sanctimonious grieve junkies that are the football's Twitteratti. FEEL-GOOD STORY OF THE SEASON 2
Wigan's FA Cup win. The first side to be relegated in the same year as winning the cup, Wigan's evisceration of Everton in the quarter-finals was one of the most ruthless and swift attacking displays of the season while their final triumph against Manchester City was further proof of the FA Cup's resuscitation this year.
BEST PUNDIT WHO ISN'T GARY NEVILLE
Michael Owen. Those of you with BT Broadband can hear him for free next season.
BRIAN WOOLNOUGH TWEETS AWARD
FREE TRANSFER OF THE SEASON
Spectacularly trumping Chelsea fans' dire-MS Word sentiments against Rafael Benítez is one Manchester United fan...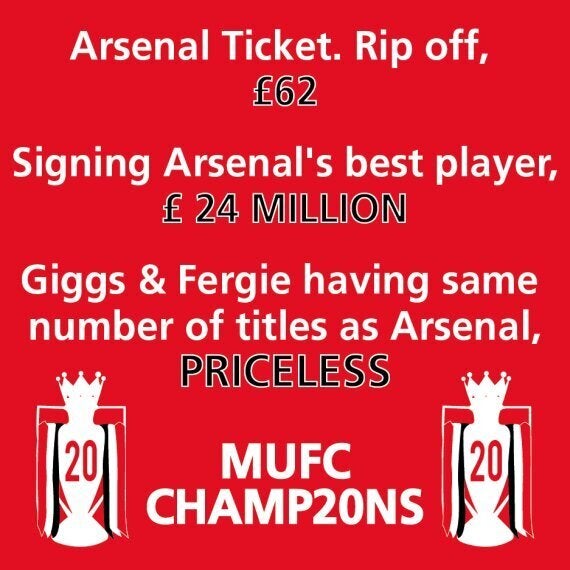 The Swansea ball teen (he's 17-years-old). For time-wasting, feigning agony and an egregious haircut.
Christian Benteke (£7 million). Aston Villa would have been relegated without their deadline day signing. Honourable mentions go to Michu (£2m) and Robin van Persie (£22m).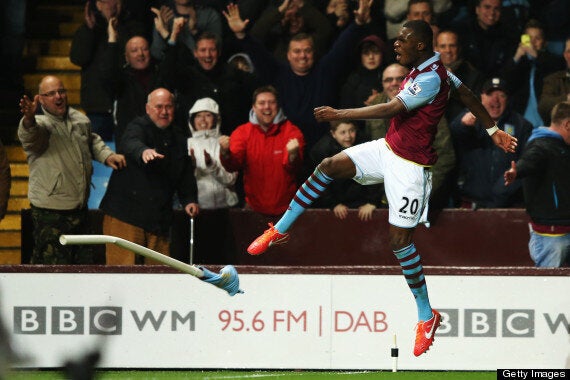 BEST CASE OF ACCIDENTAL PARTRIDGE
Peter Odemwingie. His transfer deadline day detour is the closest a footballer has come to stocking up on Toblerone and driving barefoot to Dundee.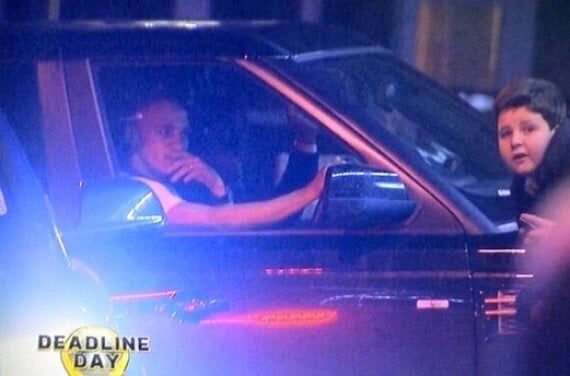 Related