Protesters took to the streets of Rome on Saturday to demonstrate against the country's on-going austerity measures and the blight of high unemployment.
The demonstration, organised by the left-wing Italian metalworkers' union FIOM, witnessed thousands of disgruntled workers stricken by high unemployment figures wave flags and chant slogans.
Italy's fledgling prime minister, Enrico Letta, is already under pressure to ease the country out of recession, while the ramshackle coalition cobbled together between Letta's Democratic party and Berlusconi's People of Freedom party after the election looks increasingly likely to fracture.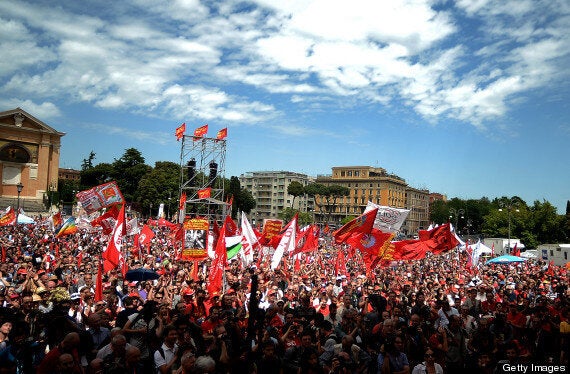 Demonstrators gather in Rome's Piazza San Giovanni
Letta's credibility is not helped by his election promise to make jobs his top concern, an assurance the protesters say he has not kept, with unemployment at record numbers, including 38% youth unemployment.
Speaking to Reuters, demonstrator Enzo Bernardis said: "We hope that this government will finally start listening to us because we are losing our patience."
He was just one of thousands who rallied in on the city's ancient streets demanding better conditions for the country's beleaguered work-force.
Related