'Broadchurch' star Jodie Whittaker has revealed, because she was so worried that her character Beth Latimer would turn out to be the murderer as well as the grieving mum, writer Chris Chibnall let her into some show secrets long before he shared them with anyone else.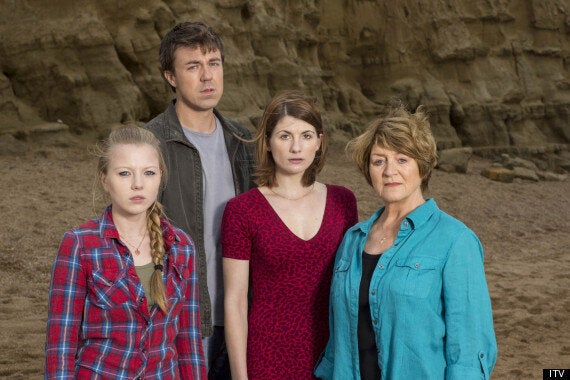 "I begged the writer to tell me," explains Jodie Whittaker, who played bereaved mum Beth Latimer in 'Broadchurch'
"I was a bit stressed about that. I was playing a bereaved mother, so that was the research I'd done, and that was the role I was playing, particularly in those shots when I'm by myself... And I thought, if I turned out to be the murderer too, then I should have looked into some specific syndrome as well.
"Eventually, I took Chris (Chibnall, writer) to one side and begged him to tell me. And eventually, he said, 'It's not you, it's not David (Tennant), it's not Olivia (Colman), because that would have been too big for the audience. So he let me off the hook."
Whittaker explains that, because nobody from the cast knew the identity of the murderer, they spent their evenings on location trying to guess.
"There was a fantastic energy between us, we'd all laugh. There'd been a line about the murderer having big hands, so we all started comparing our hands. Even the culprit didn't know. He kept us all guessing."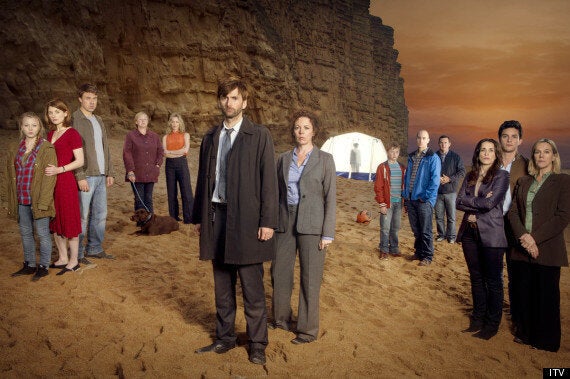 Even the cast of 'Broadchurch' were left guessing until the very end
Whittaker and co were all exhausted by the end of a day's filming the memorable crime drama, that kept audiences of up to nine million glued for eight long weeks.
"We were all away from home, and it was a lovely thing to be around people who understood what kind of day we'd had," remembers Whittaker.
"David and Olivia were in every scene, so they were exhausted. For Andy (Buchan, who played Beth's husband Mark) and me, it was emotional and upsetting, too. But everyone understood.
"I definitely noticed by the end of filming in December, just how tired we all were.
"But it's not real, and there were things in the news, so you'd realise how lucky you are. It's so terrifying to see how often this kind of thing happens. Research made me feel incredibly grateful we were just acting."
Broadchurch is out today - 20 May - on DVD.