Dancing in front of the mirror, or lounging in the living room smoking a cigarette, nothing seems to set these women apart from their Lebanese neighbours.
But they face a life trapped in limbo, may struggle to marry, get health care or education, because they are classified by the country as "stateless".
Lebanese women, unlike men, cannot pass Lebanese citizenship onto their children, or to their non-Lebanese husbands.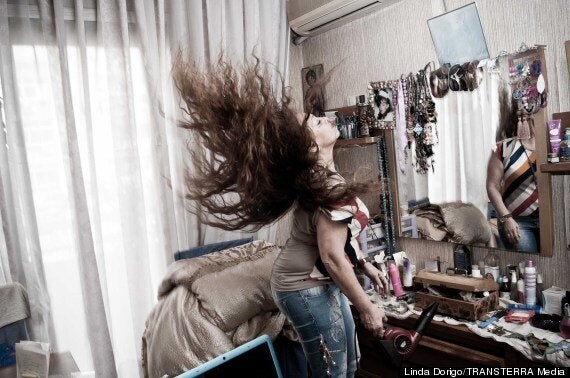 Randa was married to a Syrian man who passed away 2 years ago
The consequence of this law is a diminished legal and social status for women.
Children of Lebanese women and non-Lebanese men are not considered legal citizens, even when they are born and raised in Lebanon.
Palestinian refugees, and descendants of those who rejected Lebanese citizenship in the 1932 census in order to avoid military service during the French Mandate, also share this legal status.
These people are known collectively as "al-Maktum Qaid" or "stateless."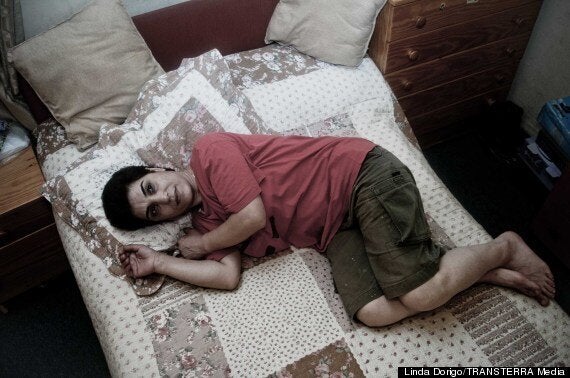 Nadia is a housewife but still looks for work as a cleaner in houses and restaurants
"Stateless" inhabitants of Lebanon do not have passports, do not have access to public health care, cannot attend public schools, and cannot own private property.
Marriage and travel is difficult, sometimes impossible.
Furthermore, in certain cases children without nationality rights can be denied residency and deported.
Related