A cub scout leader remonstrated with one of the Woolwich murderers in the aftermath of the attack, it has been reported.
The Daily Telegraph said Ingrid Loyau-Kennett engaged one of the the men in conversation after passing the scene on a bus.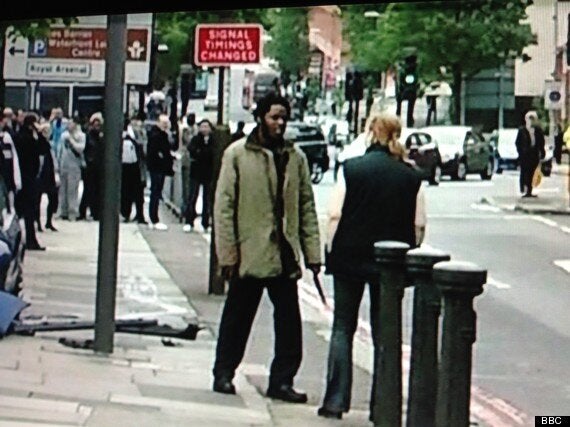 The man appeared to be holding a bloodied knife
The 48-year-old told the paper: "I thought I had better start talking to him before he starts attacking somebody else. I thought these people usually have a message so I said 'what do you want?'
"I asked him if he did it and he said yes and I said why? And he said because he has killed Muslim people in Muslim countries, he said he was a British solider and I said really and he said 'I killed him because he killed Muslims and I am fed up with people killing Muslims in Afghanistan they have nothing to do there."
Loyau-Kennett, a mother of two, told the Telegraph she said to one of the men: "'Well, what about you? Would you like to give me what you have in your hands?'
"I did not want to say weapons but I thought it was better having them aimed on one person like me rather than everybody there, children were starting to leave school as well."