David Cameron has said the brutal attack on a British soldier in Woolwich on Wednesday was a "betrayal of Islam", as he urged people to go about their normal lives and not make any "knee-jerk" reactions.
Speaking in Downing Street on Thursday morning, the prime minister said there was "absolutely no justification" for the murder which is believed to have been carried out by Islamist extremists.
"What happend yesterday in Woolwich has sickened us all. On our televisions last night and in our newspapers this morning we have all seen images that are deeply shocking. The people who did this were trying to divide us. They should know something like this will only bring us together and make us stronger," he said.
"This country will be absolutely resolute in its stand against violent extremism and terror. We will never give in to terror or terrorism.
"This view is shared by every community in our country. This was not just an attack on Britain and the British way of life, it was a betrayal of Islam and the Muslim communities. There is nothing in Islam that justifies this truly dreadful act."
Cameron added: "We will defeat violent extremism by standing together."
The prime minister was speaking in Downing Street following a meeting of the government's emergency Cobra committee in Whitehall, attended by senior politicians and security officials.
On Thursday morning the Metropolitan Police confirmed that the victim of the attack was a serving British soldier. He has yet to be formally identified.
While the two self-confessed killers were under armed guard in different London hospitals, detectives swooped on an address in Saxilby. There were also reports of addresses in the London area being searched by police.
It has been reported that both the killers are believed to be British citizens who converted to a radical form of Islam. One of the attackers has been named by multiple media outlets as 28-year-old Muslim convert Michael Adebolajo.
Cameron said there was "absolutely no justification for these attacks" and that the fault for them "lies solely and puely with the sickening individuals" who carried it out.
"Terrorism has taken more Muslim lives than any other religion, it is an utter pervison of the truth to pretend anything different."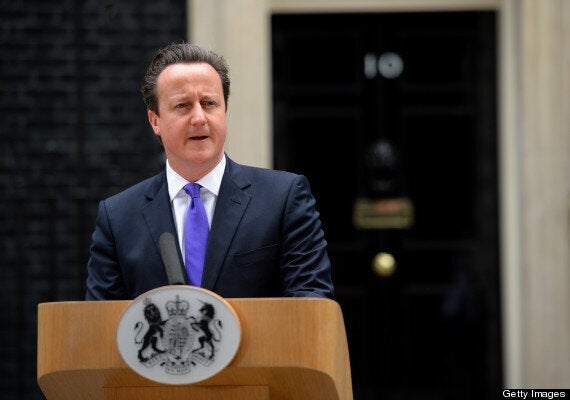 The prime minister also praised the "brave cub pact leader", Ingrid Loyau-Kennett, for trying to reason with one of the killers to focus his attention away from other potential victims, as large crowds began to gather at the scene.
Cameron said: "When told by the attacker he wanted to start a war in London, she replied 'you're going to lose, it is only you verses many', she spoke for us all."
He added: "One of the best ways of defeating terrorism is to go about our normal lives."
Troops in London were advised in the immediate aftermath of the attack not to wear their uniforms outside their bases. But at the Cobra meeting this morning it was agreed that issuing orders against wearing military uniforms in public would not be the right response to the outrage.
A Ministry of Defence spokesman said: "In light of yesterday's events and the emerging situation, the military chain of command introduced a package of immediate reactive security measures on a precautionary basis.
"Following a review of the situation this morning, a decision has been taken to relax some of these temporary measures imposed yesterday, including advice to members of the armed forces in London not to wear uniform outside of defence establishments.
"The best way we can defeat terrorism is to carry on as normal, and that includes our personnel wearing their uniform."
It has been reported that the suspects may have been known to the security services and the prime minister said it was "natural that questions will be asked".
However he urged people to not make any "knee jerk responses" and that "nothing should be done to get in the way of their absolutely vital work".