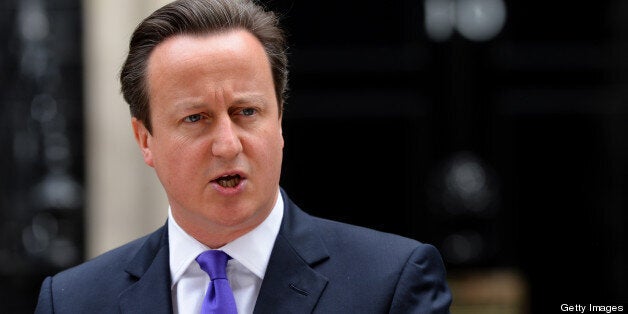 David Cameron has got 12 months to prove his leadership, a senior Tory warned on Sunday.
Next year's European parliament elections could prove a "flashpoint" if Ukip splits the Conservative vote, according to David Ruffley.
The former Tory whip said MPs in marginal seats would be unsettled if the Prime Minister had failed to turn around the party's fortunes at the ballot box.
He told Murnaghan on Sky News: "I think next May's euro elections might put pressure on him to go harder because there is a lot of speculation in and around Downing Street, so I am led to believe, that Ukip might come first.
"Now if that happens next May there'll be 12 months before the election and some of our colleagues in marginal seats might get a bit windy.
"I don't think Ukip are going to win seats but they could split the Conservative vote if they are very strong and let Labour through in those marginal seats.
"But I think David Cameron has got 12 months to show that his strategy works."
Mr Ruffley said the party would be united behind plans to commit to an in/out referendum on Europe when they go before the House of Commons.
He added: "I think we should give him time to see if that works but next May could be a flashpoint."
It comes after months of turmoil within the party over Europe, gay marriage and the rise in popularity of Ukip.
Earlier this week Mr Cameron was moved to write to party activists in an attempt to quell unrest over claims that a senior figure called grassroots activists ''swivel-eyed loons''.
Mr Ruffley added: "The Tory party has been upset by gay marriage and other things but the Tory party will love David Cameron when David Cameron wins and we do have the policies to win the next election."
Backbencher Douglas Carswell said civil servants were driving the direction of the government but warned that ousting the Prime Minister would be a "form of insanity".
He said: "Goodness knows I have been critical of David Cameron and I will continue to be critical where I need to be but the idea of a leadership contest is a form of insanity.
"We do not need it, it would be extraordinarily disruptive and I'm not saying that from a position of obsequiousness, I say that because I want to see this government succeed."