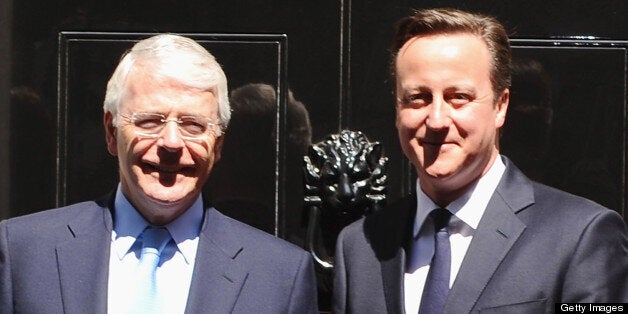 Most voters think the Tories are more divided now than under John Major in the 1990s, according to a poll.
And nearly two thirds do not believe David Cameron has the leadership qualities needed to secure a Commons majority at the next general election.
The findings, in research by ComRes for The Independent, underline the challenge facing the prime minister after months of unrest within his party.
Labour has dropped four points since last month on 34%, with the Conservatives down two on 30%. But the UK Independence Party (Ukip) has surged four points to 17%, a record high for a ComRes poll.Close
Asked whether Cameron is presiding over a more divided party than his Tory predecessor, 56% agreed while 23% disagreed.
Just 29% of those questioned thought the premier had the leadership qualities to win outright in 2015, compared to 61% who said he did not.
Earlier this month, Major's former press secretary Sheila Gunn urged Tory rebels to "show some common sense" or risk handing election victory to Labour. "I do find it very depressing. There are too many echoes of what happened at the end of John Major's government," she told The Huffington Post UK.
Her warning was echoed by another of Major's press secretaries, Sir Christopher Meyer, who told HuffPost UK "a large chunk of the Conservative Party is having a nervous breakdown over Europe and getting out of Downing Street's control".
On Wednesday the Daily Mail reported Cameron has imposed a three line whip on his MPs to back a EU referendum bill being tabled by a backbencher. In an unprecedented move the prime minister has ordered Tory MPs to scrap Friday constituency meetings in order to be in Westminster for the vote on July 5.
Related