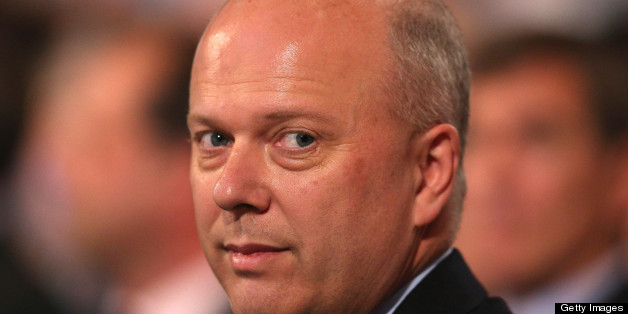 Getty Images
Labour has moved to force the government to pilot proposed changes to the probation service that are expected to see around 70% of rehabilitation work handed to the private sector.
The Opposition said it believes justice secretary Chris Grayling's proposals "constitute a serious risk to public safety because of their untested and untried nature".
The party has tabled amendments to the Offender Rehabilitation Bill to ensure the plans receive parliamentary scrutiny, as currently the Government is not required to change the law to introduce the proposals.
The reforms, set to be rolled out across the country by 2015, will see every offender leaving prison serve a minimum of 12 months under supervision in the community.
Shadow justice secretary Sadiq Khan said: "The Tory-led government's privatisation of our probation service is an enormous gamble with public safety.
"There is no evidence that their ill-thought-through plans will work. Instead of rushing ahead, they should be looking for evidence of what works to reduce re-offending.
"At a time when the government wants big private companies to run our courts and to take over some roles from the police, they also want the supervision of dangerous offenders, including of those who have committed serious and violent crimes, taken over by global corporations more interested in profit than public safety."
Mr Khan said Labour's move to table amendments will mean MPs can debate the plans and, if passed, probation services will not be run by the private sector unless it can be shown the plans have been properly tested.
He added: "The justice secretary risks compromising public safety with his cack-handed reforms."
The changes, dubbed by the government as a ''rehabilitation revolution'', will see a greater role for private and voluntary sector organisations, which will be paid by results to reduce re-offending.
The government says the reforms are necessary to tackle reoffending, as more than 58% of prisoners serving fewer than 12 months commit further crime within a year of release.
The government is to undertake the biggest re-organisation of the prison estate in more than 20 years, creating a nationwide network of around 70 ''resettlement prisons'' so nearly all offenders are released into the area in which they will live and be supervised.
It will make it harder for offenders to move home while they are under supervision to ensure continuity in the support they receive.
The plans will also see England and Wales divided into 21 areas, which align with local authorities and police and crime commissioner areas.
Trade union the National Association of Probation Officers (Napo) has warned that the changes would risk public safety.
Mr Grayling said: "The only cack-handed thing was Labour's abject failure to tackle reoffending under their watch.
"Last year around 600,000 offences were committed by those who had broken the law before - this is despite spending £4 billion a year on prisons and probation. We need reform, and we need it urgently.
"We have to stop the merry-go-round of reoffending, which costs the taxpayer millions and leaves thousands of victims in its wake.
"Our proposals will deliver value for taxpayers and benefit to our communities by only paying in full for real reductions in reoffending."