Turkey's prime minster has blamed violent anti-government protests on social media, calling Twitter a "menace" and saying "the best examples of lies can be found there."
Recep Tayyip Erdogan, who has been criticised for his tough response to the unrest, laid into Twitter for its role in the riots. Many Turkish citizens have used the network to coordinate demonstrations.
In an interview on Turkish television, Erdogan labelled the protesters as vagabonds and added: "There is now a scourge that is called Twitter. The best examples of lies can be found there. To me, social media is the worst menace to society."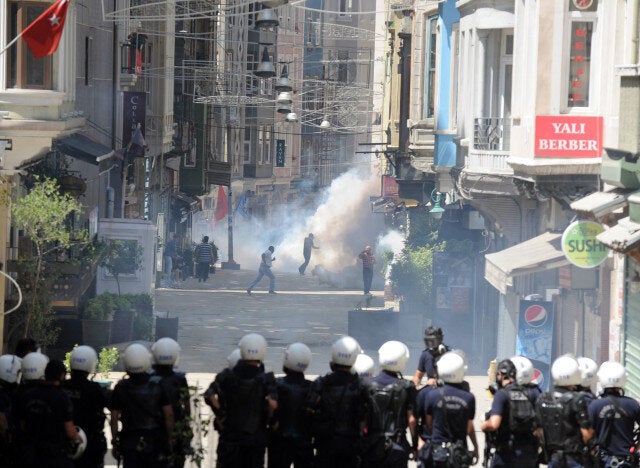 Riot police used watercannon and tear gas against protesters
Meanwhile the British Foreign Office has warned tourists to be aware of and avoid anti-government demonstrations in Turkey, after tear gas and water cannon were used against the public for the third day in Istanbul.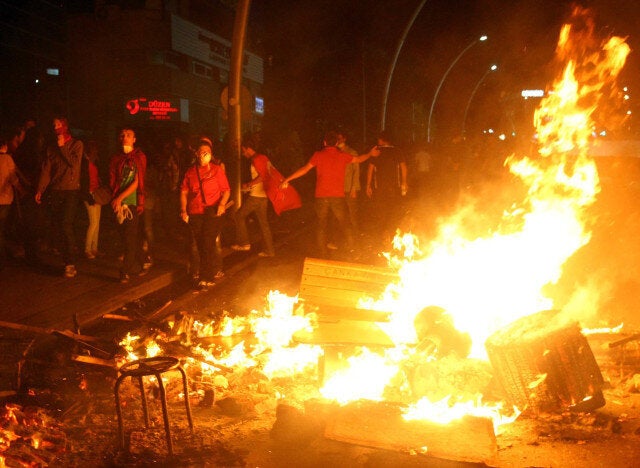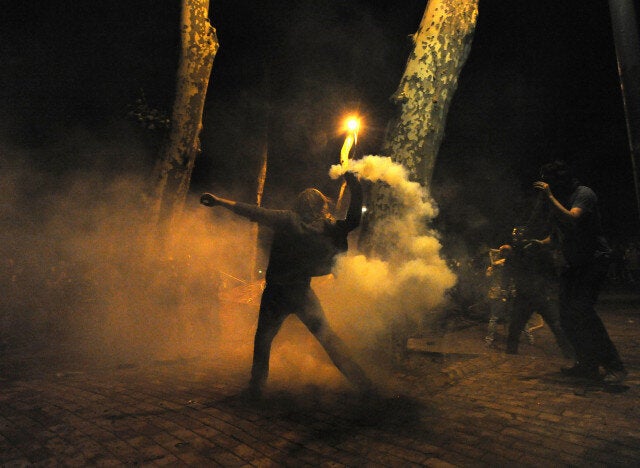 Erdogan has been accused of using excessive force against the protesters, who initially were staging at sit-in over plans to demolish a park, which demonstrators said was one of the few green spaces in Istanbul.
The protests have now focussed on ousting Erdogan, with many believing the Turkish government is becoming too authoritarian and seeking to impose conservative Islamic values on secular society. Riot police move to position around the Prime Minister's office, in Ankara, Turkey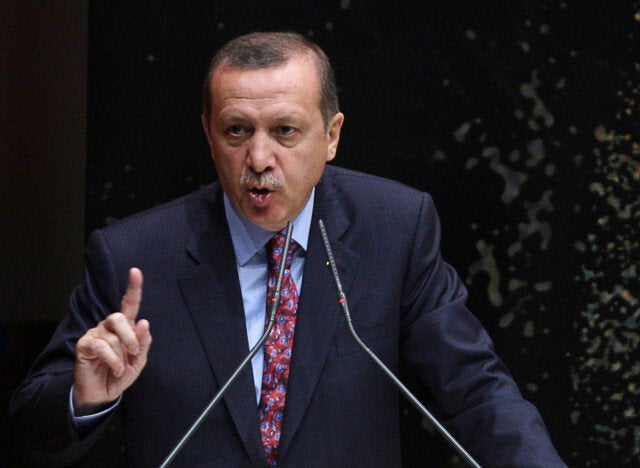 Erdogan has called Twitter a menace
Commenting on their claims, Erdogan said:"They call me a dictator," he said. "If they liken a humble servant to a dictator, then I am at a loss for words."
Officials say more than 1,700 people have been arrested in demonstrations taking place in 67 towns and cities.