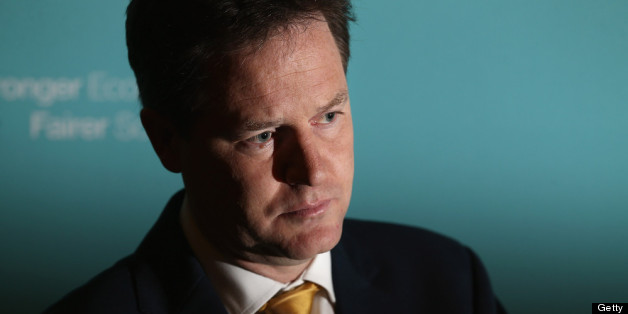 Getty
The government's planned statuary register of lobbyists, announced in the wake of the latest cash for questions scandal, could breach lobbyists human rights, according to one of the industry's trade bodies.
The Public Relations Consultants Association (PRCA) which counts major public affairs firms including Bell Pottinger, Edelman and Portland, among its members, has said it will "fiercely oppose" the measures.
Speaking in the Commons yesterday, Nick Clegg said "the focus" of the government's attention will be on "third party lobbyists who, on a commercial basis, provide lobbying services to an array of different clients".
Francis Ingham, the director general of the PRCA said the government's plans could be illegal as they would only require lobbyists acting for third parties to sign up - and not in-house lobbyists.
"Clearly the government has rushed through its plans for a statutory register of lobbyists to distract us from the real problem – that there is a culture of greed in politics that needs to change," he said.
"And to make matters worse, it now appears that the government is set to make a huge mistake by restricting the register to third-party lobbyists.
"For the past three years, we have argued the case that any statutory register that excludes in-house lobbyists would be unfit for purpose. But it goes further than that - it is potentially illegal under competition law."
Inham pointed to an attempt to regulate the Scottish public affairs industry in 2001. He said an investigation carried out by lawyers suggested a government register that excluded in-house staff could break European laws on equality.
The PRCA cited legal advice received at the time which stated: "The legislation should treat cases alike and should not grant exemptions to some class of lobbyists but continue to regulate others," referring to Article 14 in the European Convention on Human Rights."
The government announced it planned to introduce its long promised statutory register of lobbyists after one MP and three peers were accused of accepting money in exchange for asking questions on behalf of lobbyists clients - a breach of parliaments rules.