We've been mocked for our love of orderly queues but perhaps we should add packing to the roster. According to a recent survey by Travelodge, over 52% of us take around seven hours to pack for a summer holiday.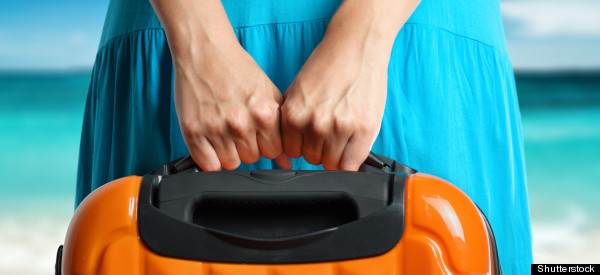 Yet despite this, six out of 10 of us will manage to forget the essentials, forcing holidaymakers to splash out around £26.50 on forgotten items. Some bright sparks will even be in the 'packing the kitchen sink' category - failing to pack the important products while bringing along an unnecessary number of socks.
The report even broke down the type of packers. Apparently those from Northern Ireland, Scotland and the East Midlands are rollers - people who like to roll their clothes and arrange them neatly, while those from the South East and Yorkshire are flingers - they like to throw everything into a bag. Londoners and Welsh packers really up their game by being shrinkers - they vacuum pack to use more space.
Although the percentage of people who want their mothers to pack for them isn't high - 9% - the number of Brits number of people stressed out by packing is quite high - over 82% find summer holiday packing very stressful.
Forgotten items often include swimsuits, cardigans, sunglasses and a change of clothes.
Our readers reveal what makes them stressed out: