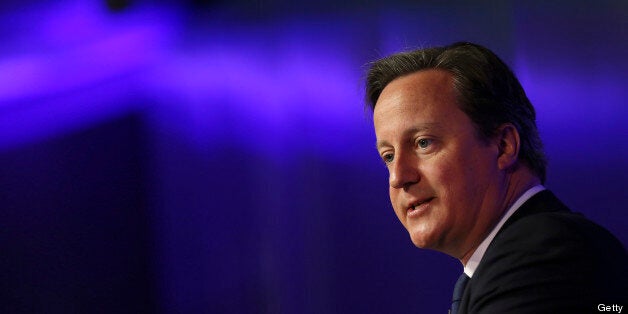 However his visit to the shadowy private conference of top politicians and businesspeople is classed as "private" so details of who he meets and what is said will not be made public.
Despite this, No.10 insisted on Friday morning: "The prime minister has always believed in importance of transparency."
A Downing Street spokesman said: "My understanding is that it is usual for Bilderberg to invite the head of government of the country where it is meeting.
"He will participate in a discussion around domestic and global economic issues. He feels it is an opportunity to discuss economic issues with senior ministers, businesspeople and academics."
Billionaire executives, top politicians and royals arrived in suitably secretive style yesterday for the controversial private conference labelled a "sinister meeting of puppet masters"
Luxury cars with blacked-out windows rolled through the gates of the five star Grove Hotel, near Watford, in Hertfordshire for the four-day meeting.
It is thought billionaire executives from multinational companies such as Amazon and Google, high-ranking political figures including George Osborne, and even members of royal families are among the 130 or so attendees.
Amid tight security, members of the press and more than 100 protesters gathered in a fenced-off area just inside the grounds of the hotel, but about half a mile from the redbrick hotel.
Labour MP Michael Meacher spoke out against the conference to the press and protesters and called the delegates the "real top brass of Western finance capitalism".
"These are people who are all in the most dominant positions in the governance of Western capitalism," he said.
"They only meet in order to concert their plans about the future of capitalism over the immediate future period - the next year or two. My objection is that it's being done in utter secrecy with the police keeping everyone else out."