A breast cancer patient is declaring victory as Facebook clarifies and revises its guidelines on the publication of images of survivors after surgery.
Scorchy Barrington, who has Stage IV breast cancer, petitioned the site to stop censoring photos of men and women who have undergone mastectomies.
The petition, hosted by Change.org, obtained more than 20,000 signatures and was created specifically in response to Facebook's removal of images of cancer survivors on the SCAR project page.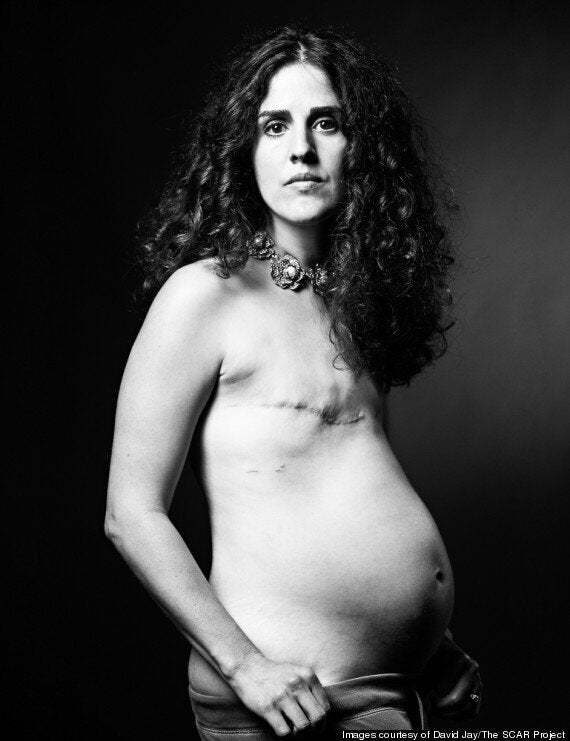 An image from the David Jay/The SCAR project Facebook page, featuring 'Emily'
Following Barrington's petition, the social media giant posted the following clarification:

Barrington, who also authors the blog The Sarcastic Boob, addressed her petition directly to Facebook chairman and CEO Mark Zuckerberg, and complained that the removal of the pictures is "essentially putting these images in the same category as pornography."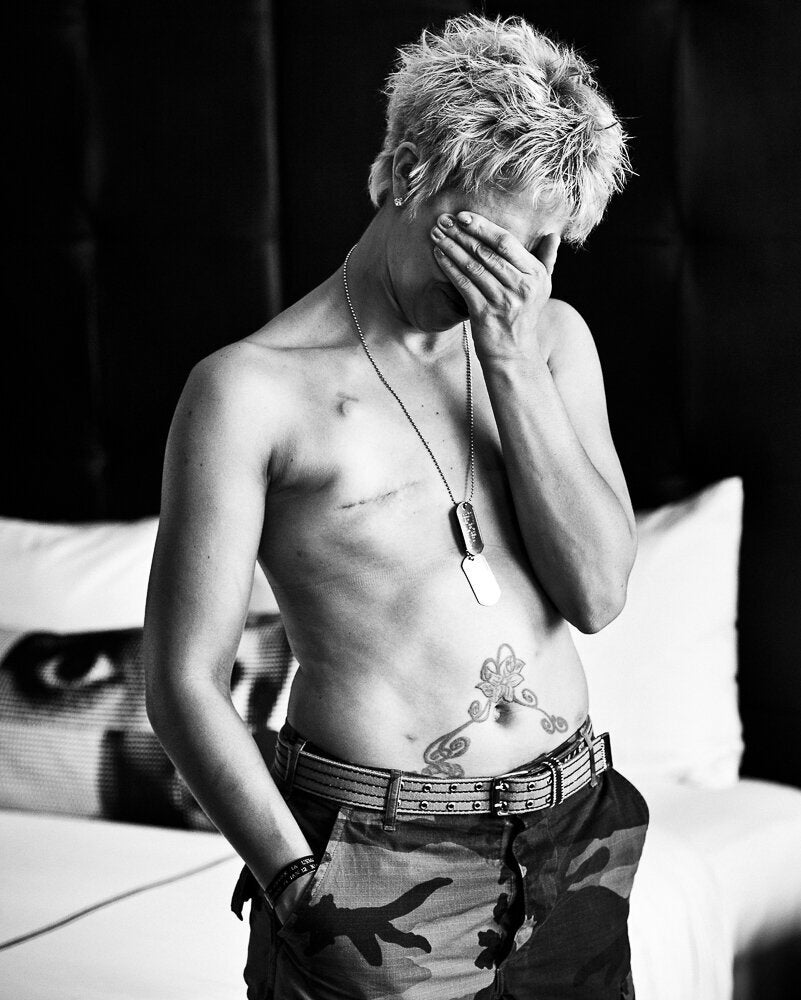 David Jay/ The SCAR Project
"Post-mastectomy photos do not objectify or sexualize the human anatomy," the petition continues. "They document the physical and emotional toll of women and men who have undergone mastectomies. They raise awareness of the disease and reinforce the need for early intervention and research toward a cure. This is the reality of breast cancer."
Barrington, who said she has not had a mastectomy herself, went on: "By removing the photos, Facebook is sending us a message that our struggle with this disease should be kept in the dark."
As her efforts paid off, Barrington updated her petition on Tuesday, declaring it "a victory I share with the 20,000 people who have signed my Change.org petition and the countless men and women who have this disease and who are newly diagnosed each year.
"We want the world to know breast cancer is not a pink ribbon – it is traumatic, it is life-changing, and it urgently needs a cure."
She told the Huffington Post: "The policy that's up there now is much better because it tells you that these images are supported within the context of breast cancer. Breast cancer is brutal, it's life-changing."
A Facebook spokesperson said:
"We have long allowed mastectomy photos to be shared on Facebook ... On occasion, we may remove a photo showing mastectomy scarring either by mistake, as our teams review millions of pieces of content daily, or because a photo has violated our terms for other reasons. As a reminder, our terms stipulate that we generally do not allow nudity, with some exceptions ... We have been in touch with leaders of organizations that seek to promote greater understanding of, and support for, those who have had mastectomies."
The terms governing nudity and pornography have seen also Facebook come under fire for removing pictures of breastfeeding mothers too, citing a violation of the rules where photos feature a fully-exposed breast.
Related