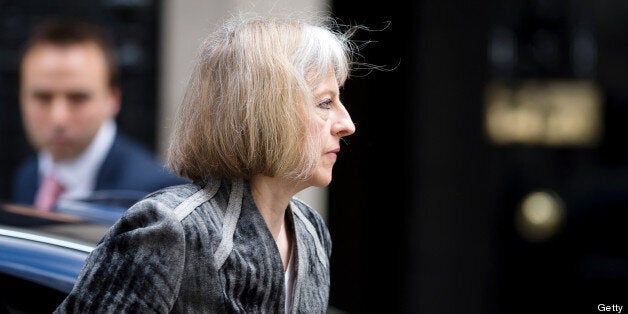 A Conservative minister has all but confirmed Theresa May's leadership ambitions, amid reports the home secretary is once again on manoeuvres.
On Thursday The Daily Telegraph reported on a wide ranging speech given by May in which she encouraged David Cameron to "reassure people about our motives and our values".
The speech to the Reform think-tank on Wednesday evening was described by one guest at the event as "prime ministerial in its canvas" to the newspaper.
It is not the first time the home secretary has used a speech to stray far from her departmental brief. In March she triggered leadership speculation by setting out what she felt the Tories must do to win the next election.
Naturally Labour MPs gleefully sieze on Tory leadership whispers to poke fun at ministers in the Commons. John Spellar had a go this morning when he asked business minister Michael Fallon to encourage other Whitehall departments to do more to support manufacturing - before crowbarring in a reference to May.
"Isn't it extraordinary that other government departments don't back the British car industry, especially the police who are buying more and more foreign vehicles?" he said.
He added: "Will he talk to the home secretary and get her to back British industry? It might even help her leadership ambitions."
However rather than ignoring or laughing off the jibe about assisting May in her ambition, Fallon, a Cameron loyalist, replied: "They may not need that much help."