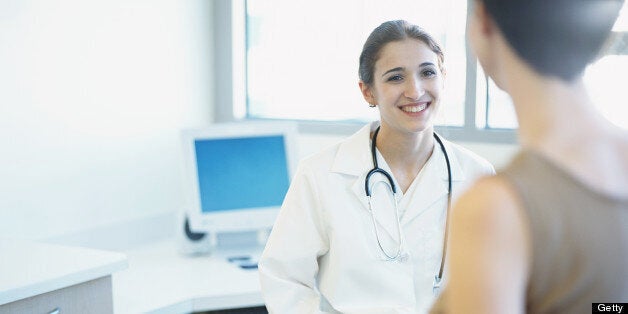 Carrying out a virus test before traditional cervical screening could prevent around 600 cases of cancer a year in England, research suggests.
Scientists found that more than 40% of 8,750 women with cervical cancer had received a negative screening test result within six years of their diagnosis.
They then predicted how many more cases of cervical cancer would have been avoided if human papilloma virus (HPV) testing had been used ahead of screening for abnormal cells.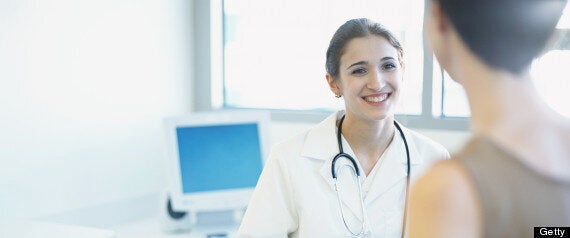 HPV tests could prevent cervical cancer cases
The researchers estimate that an initial HPV test could prevent up to a third of cervical cancer cases in women aged 25 to 64 in England.
The current practice is, in the first instance, to search for abnormal cervical cells in samples under a microscope. HPV testing is only used when a woman's cells display mild or borderline abnormalities.
Study leader Professor Peter Sasieni, a Cancer Research UK-funded scientist at Queen Mary, University of London, said: "Cervical cancer screening is already hugely effective but our study shows how much better it could be by swapping to primary HPV testing. Not only would introducing primary HPV testing prevent more cases of cancer, it would also mean women who tested negative wouldn't need to be checked as often."
Hazel Nunn, health information manager at Cancer Research UK, said: "Although we already have a very effective cervical cancer screening programme, this study suggests that we could do even better if primary HPV testing was introduced here in the UK."
Each year around 1,800 cases of cervical cancer are diagnosed in England in women aged 25 to 64.
Cutting cervical cancer rates by a third could prevent around 600 cancers, according to the research.
The findings are to be presented at Public Health England's National Cancer Intelligence Network annual meeting taking place in Brighton. They also appear in the Journal of Medical Screening.
Related