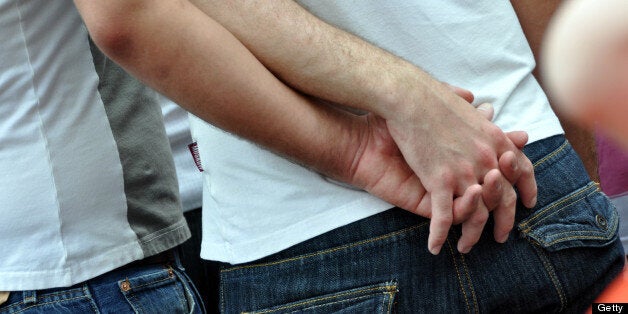 It may come as little surprise to learn Pakistan is among the nations least tolerant of homosexuality, after all, it is illegal in the predominantly Muslim country.
But what may cause you to raise an eyebrow is the fact the country is, by volume, the world leader for Google searches of the terms "shemale sex", "man fucking man" and "teen anal sex", according to Google Trends at time of press.
Statistics for tolerance of homosexuality across 39 countries worldwide were provided earlier this month by the Pew Research Centre.
Views of homosexuality are particularly positive in Spain (88%), Germany (87%), Czech Republic (80%), Canada (80%), Australia (79%), France (77%), Britain (76%), Argentina (74%), Italy (74%) and Philippines (73%), the study found.
Nigeria (1%), Pakistan (2%), Tunisia (2%), Ghana (3%) and Senegal (3%) were among the countries were fewer than one-in-ten believe homosexuality should be accepted by society.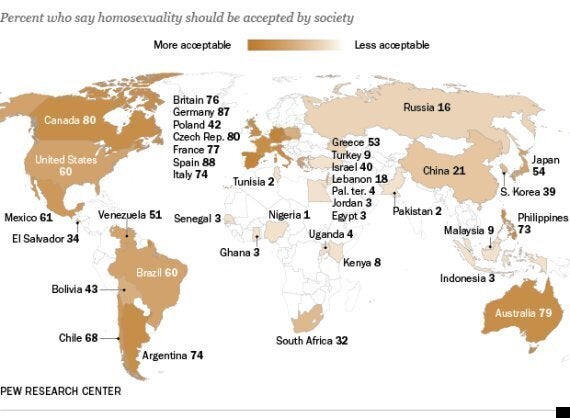 Percentage statistics on global acceptance of homosexuality as gathered by the Pew Research Global Attitudes Project
Alex Park spoke to Farahnaz Ispahani, an expert in Pakistani minorities and former member of Pakistan's parliament, who says persecution of gays has hit an all time high.
"Religious extremism is at a height today. Hindus are being forced to convert, Christians are being burned alive – there's very little personal safety for those seen as 'the other'.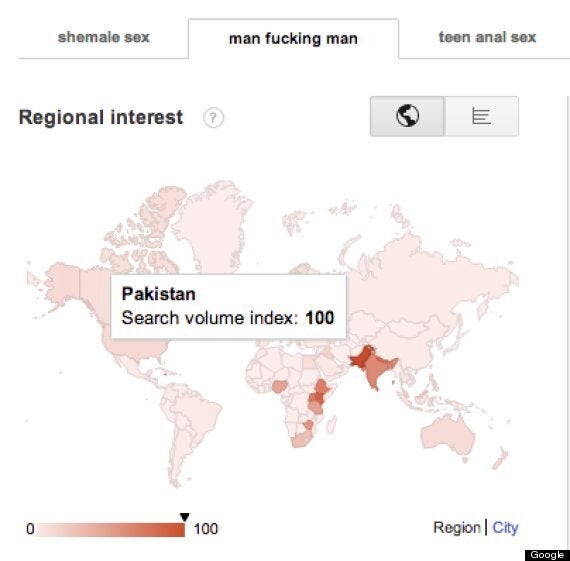 A Google Trends search for 'man fucking man' yields a search volume index of 100 for Pakistan
"So what do [gay Pakistanis] do? They turn to pornography because they can't live their lives openly."
The report comes as it was announced Pakistani TV stations will broadcast a musical drama set in a fictional Lahore high school that will address homosexuality from September.
Touted as the country's answer to Glee, 'Taan' will tackle gay romance and Islamic extremism amid a soundtrack of classical love songs – through buckets of innuendo, AFP reports.
Director Samar Raza admits representing the lives of gay characters in a country where homosexuality is illegal is not without its challenges.
"Let's say in a certain scene, there are two boys talking to each other, they are not allowed to show their physical attachment to each other.
"So I bring a third character who says 'God designed Adam and Eve, not Adam and Steve'."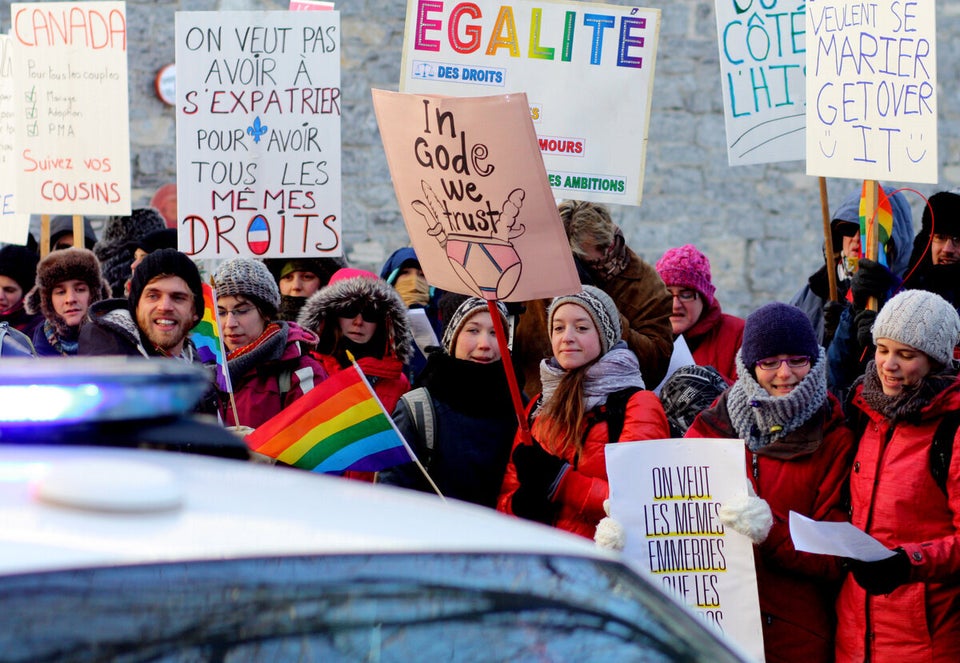 Global Divide On Homosexuality
Related