Riot police firing water canon and tear gas ended the 18-day occupation of Gezi Park which adjoins the square with sporadic clashes continuing through Sunday morning.
Bulldozers and government workers removed barricades as a cordon was set up to prevent protestors returning, reports Reuters. A bulldozer clears barricades from the square
The city's Bosphorus Bridge was also blocked off as police chased people back to hotels where they had taken refuge.
Others constructed barricades in side streets.
The demonstration originally started in opposition to plans to redevelop the park but quickly escalated in response to heavy-handed police tactics.
Prime minister Recep Tayyip Erdogan's increasing authoritarianism quickly became the focus of anger as similar protests erupted across the country in support.
Story continues after slideshow...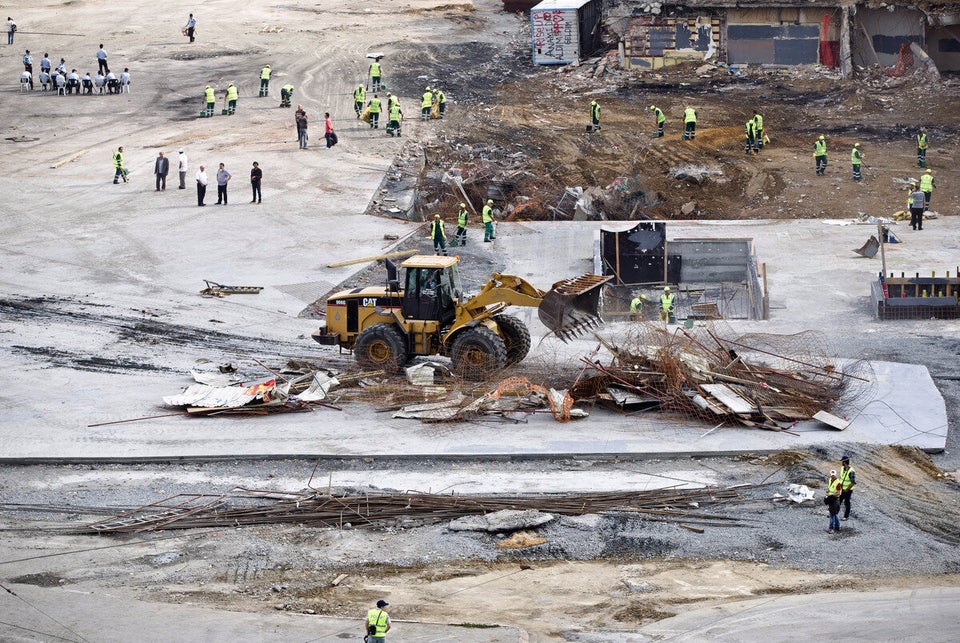 Last week Erdogan said: "They burn and destroy. They destroy the shops of civilians. They destroy the cars of civilians.
"They are low enough to insult the prime minister of this country."
EU Minister Egemen Bagis told Turkey's Kanal 24 television the protestors were "terrorists".
He said: "There are illegal groups there. Which country will turn a blind eye if a public space is occupied by a marginal group."
Andrew Gardner, Amnesty International's researcher on Turkey, who is currently in Istanbul, said: "Following a night of shocking police violence, the authorities are now denying due process to those they have detained.
"The police must released them immediately or disclose their location and allow access to family members and lawyers.
"I did not see any violence being used by the protesters against the police while I was observing the protests in Taksim or in nearby Cihangir from 8.30pm until the early hours of the morning. During this time police continually attacked protesters with tear gas and water cannon."