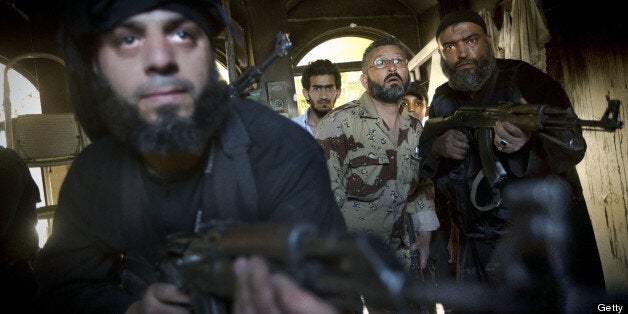 A majority of the British public would not support moves by the Government to arm Syrian rebels opposed to Bashar Assad's regime, a poll has found.
Just 17% agreed they would support the British government if it supplied weapons to the opposition forces, with 53% disagreeing.
The ComRes poll for ITV News found 56% believed Britain should not arm the rebels because of the risk the weapons could fall into the hands of terrorists, with 15% disagreeing.
Asked if they believed that providing arms to the rebels would make Britain more prone to terrorist attacks 56% agreed and 13% disagreed.
Almost half of those surveyed (48%) said the Syrian conflict was "none of our business", with 27% disagreeing.
Just 25% said they would support the use of British ground troops in Syria "if it were necessary to bring peace and stability", with 50% opposed.
ComRes interviewed 2,055 British adults online from June 14-16. Data were weighted to be demographically representative of all British adults.
Related