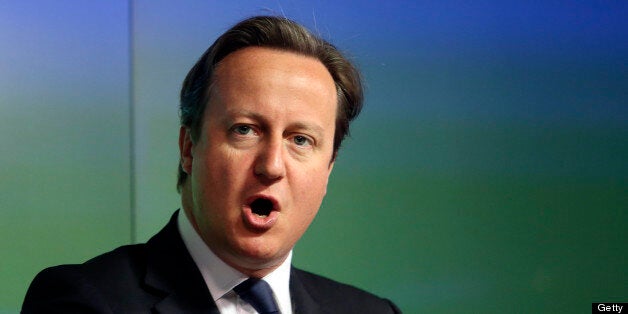 David Cameron is to urge all G8 leaders to commit their countries not to pay terror ransoms in an international effort to cut off extremists' funding.
Up to 70 million US dollars (£45 million) is estimated to have been paid to secure the release of Western captives in the last three years alone - an average 2.5 million US dollars (£1.59 million) per victim.
Much of that is believed to have ended up in the coffers of terror groups including al Qaida and its affiliates and the Taliban.
The UK outlaws such payments but other countries - including some within the group of leading industrialised nations - continue to meet the demands to the frustration of non-payers.
Mr Cameron is not expecting others to follow suit in making it illegal but has said he hopes to secure a "tangible agreement" to frustrate the lucrative practice.
His drive will form the centrepiece of a session of talks focused on joint action to tackle the terror threat as he reconvenes fellow leaders for the second day of the UK-hosted summit in Northern Ireland.
"I want a declaration. I want countries to sign up to a tangible agreement," Mr Cameron declared earlier this month - inspired to make it a priority for Britain's G8 presidency by the Algerian hostage crisis in January.
Six Britons were killed and many more held captive after militants stormed a desert gas facility as part of a growing trend that has seen more than 50 foreign nationals kidnapped by Islamist terrorist groups since 2008, at least 13 of them British.
Al Qaida in the Islamic Maghreb alone is thought to have raked in 33 million euros (£28 million) in just three years.
In the past, France, Italy and Japan have reportedly made payments to secure the release of their nationals but officials have been unwilling to specify any other countries which continue to do so.
The United States, Russia, Germany and Canada are the remaining G8 nations.
A report earlier this year by the UK's Office of Security and Counter-Terrorism.warned that kidnapping for ransom was becoming ''an increasingly common terrorist tactic'' raising ''a very significant amount of revenue'' for al Qaida and other extremist groups.
Almost 50 people were abducted by kidnappers in 2012 - double the level of two years previously.
Mr Cameron will also use the session to press for better co-ordinated international efforts to combat rapidly-accelerating extremist violence in an arc of states in north Africa and the Sahel, stretching from Algeria and Mali to Somalia.
France has taken the lead in Mali and Britain in Somalia, and Mr Cameron wants to see agreement between G8 states on this kind of burden-sharing, to prevent duplication of effort.
He warned in the aftermath of the Algeria crisis that Britain faced a "generational struggle" to counter "poisonous ideology" in the region.