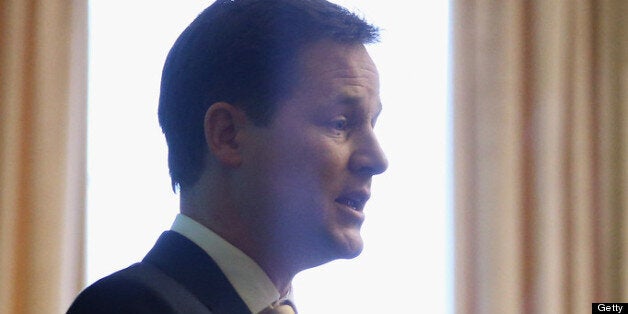 Labour has cooked up a scheme to get Lib Dem MPs to vote against the government on Tuesday, by forcing a vote on the principle of a Financial Transaction Tax (FTT).
The government has opted out of the European-wide measure, also known as the Robin Hood Tax, claiming it would damage the City, but some Lib Dems are thought to be in favour of the tax on transactions between financial institutions.
A Commons motion put before MPs today will note the government has challenged the FTT in the European Court of Justice.
But Labour has tabled an amendment which calls on the government to "support the principle" of a "modest" tax, providing an agreement can be reached with other financial centres, especially in the United States.
Labour hope to either tempt some Lib Dems to break coalition ranks, it was in the Liberal Democrat party manifesto, or be able to accuse them of ignoring their election pledge.
Shadow Treasury minister Chris Leslie believes is expected to tell the Commons: "If Liberal Democrats agree with the concept of a Financial Transaction Tax, then this is the moment for them to show their support.
"There should be cross-party agreement to get negotiations under way and find a consensus, especially with the United States government."
However Lib Dem MP Sir Bob Russell, who supports the Robin Hood tax, said Labour had thirteen years in power to bring in measure.
"The words humbug and hypocrisy spring to mind," he said. "They've done so many u-turns it gets dizzy."
Simon Chouffot, spokesperson for the Robin Hood Tax campaign, said: "This is a chance for MPs of all parties to tell Ministers that instead of standing up for banks they should be standing up for Britain.
"The Robin Hood Tax has widespread public support and would curb the worst excesses of casino banking whilst raising billions in revenue. It is money the cash-strapped Government cannot afford to turn down."