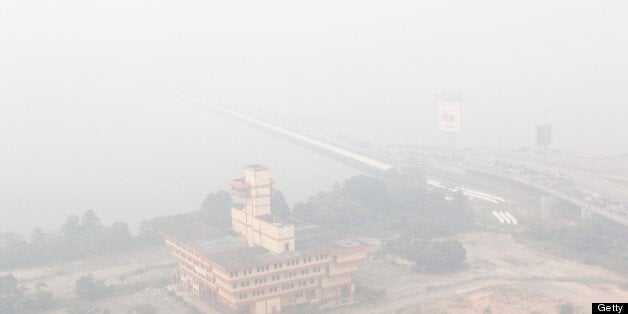 A haze has descended over Singapore and residents are being urged to remain indoors, after raging forest fires in neighbouring Indonesia cloaked the city in a dangerous smog.
Singapore's air pollution counter has reached a "hazardous" level and is being registered as the highest on record. Malaysia has been forced to shut 200 schools.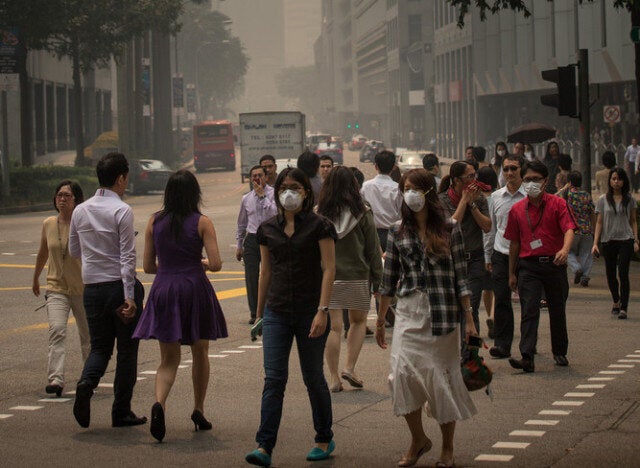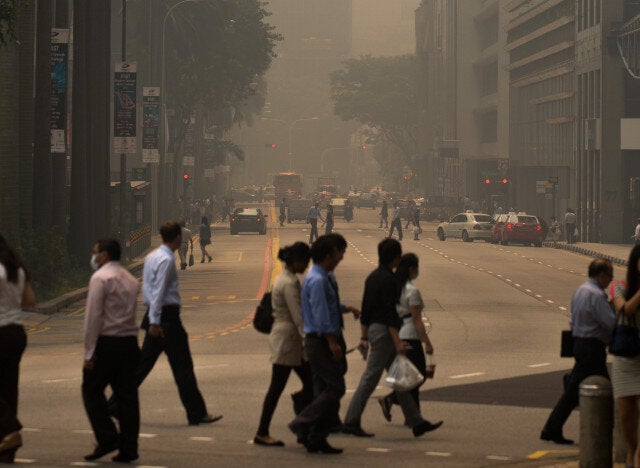 Pedestrians wearing masks cross a street in the central business district in Singapore.
The haze has also strained ties between Singapore and Indonesia, with Jakarta saying Singaporeans are "behaving like children" after officials urged Indonesia to do more to stop the fires.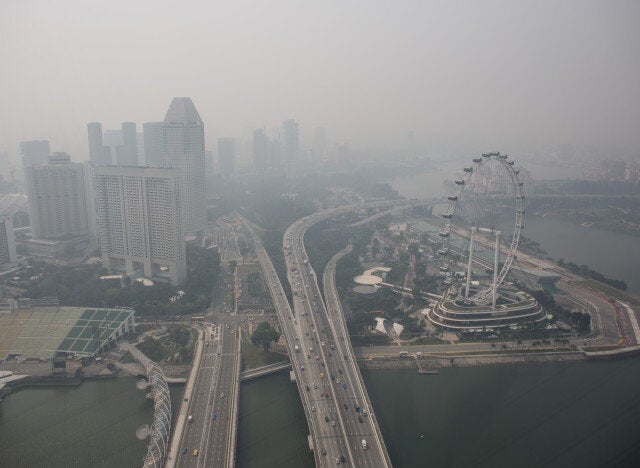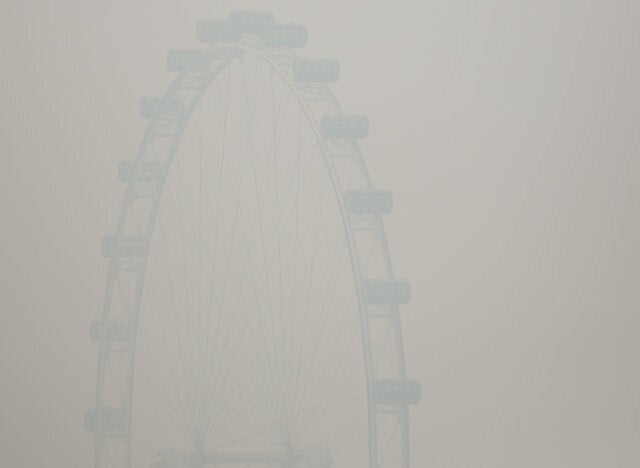 The Singapore Flyer is barely visible through thick smoke haze
Farmers and plantation owners are using fires to cheaply clear land on Sumatra Island.
Singapore should not be behaving like a child and making all this noise," said Indonesian minister Agung Laksono on Thursday.
Dr Vivian Balakrishnan, Singapore's Environment and Water Resources Minister, wrote on his Facebook wall that: "No country or corporation has the right to pollute the air at the expense of Singaporeans' health and wellbeing."
Officials from two countries are scheduled to meet to hear and discuss each other's concerns later on Thursday.