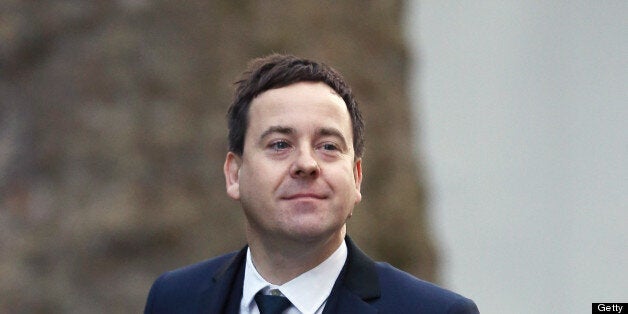 The current editor of The Sun Dominic Mohan, who has steered the tabloid through one of its most turbulent times, is leaving the paper.
Mohan, who has edited the red top since 2009, is to take up a senior role advising the chief executive of the new News Corp - formed after Rupert Murdoch decided to split the firm's newspaper and entertainment operations.
He is being replaced by former Scottish Sun editor David Dinsmore, who will take the helm on Monday.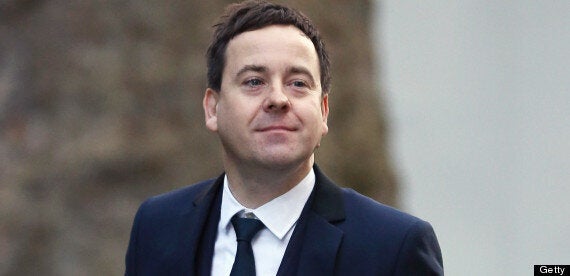 Dominic Mohan, the editor of The Sun arrives on Downing Street
No More Page 3 campaigners immediately began a campaign to target Dinsmore, hours into his new role, lobbying him to stop the topless picture inside the newspaper.
Mohan has frequently defended The Sun's Page 3 telling the Leveson inquiry: "As a parent myself, I am more concerned about images that children might come across on the internet or on digital devices.
''I think it's part of British society."
Mohan, who has been with the Sun for 17 years, said in a statement: "It has been a real privilege to edit The Sun, an intrinsic part of modern Britain, loved by its readers and unmatched by its rivals.
"I am proud of the way we have informed and amused our readers in recent years and also campaigned on their behalf in difficult economic times.
"I would like to thank my peerless staff for the creativity and spark they have brought to the paper day after day.
"I am confident The Sun will go from strength to strength, and now look forward to a new challenge of helping a brand new company find its feet and build a strong future for its journalism across the globe."
A statement from News International said Mohan will advise the chief executive of new News Corp, which will officially be incorporated next Friday, and will be tasked with exploring opportunities for it across Europe.
He will be replaced on Monday by 44-year-old Glaswegian Dinsmore, who worked his first shift on the paper at the age of 22.
Dinsmore became editor of the Scottish edition in 2006 and was promoted to general manager of the company's operations in Scotland in 2010.
After a brief stint as the managing editor in London, he joined the executive of News International last October as director of operations.
"There is no better job in journalism than editing Britain's most popular paper," he said.
"I relish the opportunity to build on the historic strengths of the Sun, and harness new digital opportunities to offer our loyal readers more than ever.
"Our exclusive rights to show mobile football clips of the Premier League will be a major enhancement this summer and a sign of more to come."
News International chief executive Mike Darcey said: "Dominic brought real imagination and flair to The Sun, maintaining its formidable reputation for exclusive news, sport and showbiz with wit, wisdom and insight.
"David Dinsmore is ideally placed to take the team to even higher levels. He has a proven track record on the paper over two decades and has recently helped steer the Premier League project with great skill and vision.
"These are exciting times for our company, with new leadership on all our titles and an executive team that has been transformed in recent years.
"We will join the new News Corp next week in a strong, determined and confident position and I have no doubt that we will secure a sustainable future for the world-class journalism we all cherish."
No More Page 3 campaigners called on followers to tweet the Sun's new editor to encourage him to scrap the topless picture.
During the Leveson Inquiry into press standards, Mohan was forced to concede that he could not be 100% sure that some showbusiness stories published in The Sun had not been obtained by phone hacking.
Mohan, who formerly edited The Sun's showbusiness column, Bizarre, was asked about comments he made at an awards ceremony in 2002 in which he thanked ''Vodafone's lack of security'' for the showbusiness exclusives in rival paper the Daily Mirror.
He told the inquiry: ''It was a joke that I made", adding: "'The award ceremony was sponsored by Vodafone so I guess it popped into my head and seemed apt.''