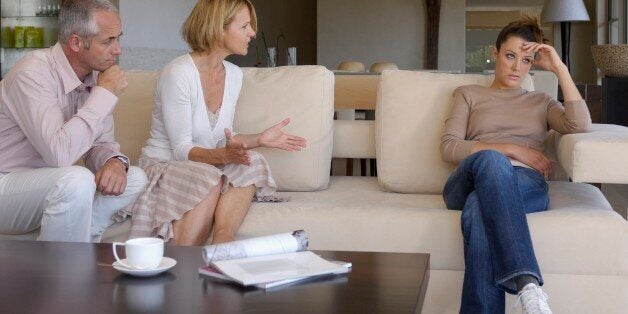 Money, jealousy and choice of lover are the most key causes of family fallouts, according to new research, and you're twice as likely to have had a family feud if you're from the north of England.
Up to 26 million Britons have fallen out with a relative for up to 10 years, according to research commissioned by Genes Reunited.
The most common arguments occur among siblings driven to disputes over money (61%) but also include sorting out who cares for an elderly relative and politics.
On average, 45% of children do not talk to their parents but this rises to 61% for children aged between 18-34.
Regionally, the image of the stubborn northerner remains with more than half of those living in the North East and North West of England admitting they have fallen out with a family member.
In contrast, Londoners step away from their impatient reputation with more than half of the people questioned saying they have never had a family bust-up.
Those living in the West Midlands hold a grudge the longest, with a quarter admitting to not speaking to a family member for more than 10 years.
Money causes the most issues for those living in the South East, with more than a quarter of people giving it as a cause for their argument, while politics, religion and sexual orientation also feature as reasons for a family argument.
Family rivalry is as old as the hills and includes Elizabeth I having her cousin Mary Queen of Scots executed in 1587 due to their differing religious views as well as the Nolan sisters falling out in 2008 over a multimillion-pound reunion tour.
It is no secret that the Gallagher brothers have had an ongoing feud, which led to the split of Oasis in 2009.
Rhoda Breakell, head of Genes Reunited, said: "We have been amazed by what a profound effect family disputes can have, with close relatives not speaking to each other for more than 10 years.
"Building your family tree on Genes Reunited, using our active community boards and searching the 515 million records online can help you connect with family members that you may not have seen for years. We have 750 million names on the site and one new name is added every second, so there's a high chance you'll find who you're looking for."
The survey of 2002 adults was conducted this month.