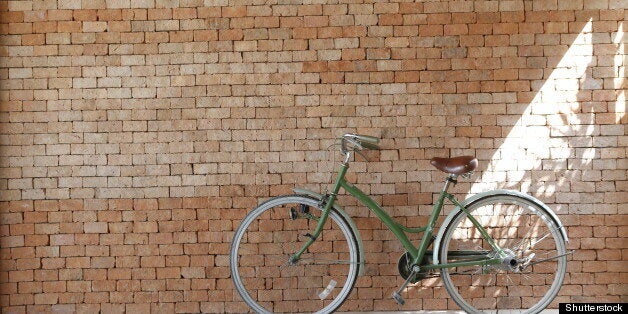 A man who set up a camera to catch the person responsible for repeatedly puncturing his bike's tyres was shocked to discover the culprit pleasuring himself to climax by rubbing himself against the bicycle's seat.
The film, which was captured by Per Edström in Östersund in northern Sweden, sees a hooded figure approach his girlfriend's red and green bike, before masturbating and looking at a picture.
The man has been reported to police, who are investigating whether it is connected to the other 'bike masturbater' who hit headlines in 2007 after having slashed the tyres and ejaculated over some 20 different saddles.
A 35-year-old man was sectioned but is reported to have since been released, reported the Local.
A growing number of people who are attracted to objects are hitting headlines, speaking out about a condition known as objectophilia.
Edward Smith, 57, first had sex with a car at the age of 15, and claims he has never been attracted to women or men.
Erika La Tour Eiffel, is a former soldier who lives in San Francisco, however she has fallen in love with the Eiffel Tower and has"married" the building, a documentary revealed.
The former soldier is also keen on the Berlin wall and keeps a piece of the fence in her bedroom, with which she has a physical relationship.