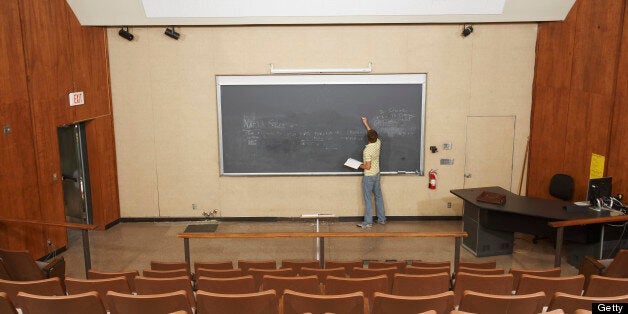 Universities are facing a bleak future after higher education leaders warned as many as 30 could be closed or merged within the next few years.
More than three quarters of university heads believe numerous universities will fail or declare themselves bankrupt due to dwindling student numbers and damaging government reforms - in particular migration targets. Many predict the emergence of a de facto super league of dominant institutions
Universities are focusing on the "competitive battle" to recruit students as a result of increased competition from alternative routes to higher learning, the survey by PA Consulting Group found. Of the leaders surveyed, who amounted to more than one third of leaders across HE provision in the UK, many cited the demise of grant funding for teaching as another hurdle for struggling universities.
The greatest worry for university leaders is students' access to and time with teaching staff. Nearly 90% said this was a big worry, along with the availability of work placements and extra curricular opportunities. Another is the decline in student demand from home and EU postgraduates, with more than 50% citing this as a "major concern". A further 60% cited inability to grow alternative sources of profitable revenues a "moderate concern". More than 80% were worried about provided students with better value for their fees.
Although many of the sector's leaders expect the emergence of a "very different" HE system, they remain unimpressed with predictions online learning poses a threat to conventional HE providers. One said: "I wonder how many times over the last half century some movement in technology has been hailed as 'the solution' for low cost education. They have all failed in the past and Moocs [massive online open courses] will go the same way."
Mike Boxall, a higher-education expert at PA Consulting Group, said: "We are witnessing a sea change in the dynamics of higher education."


Related