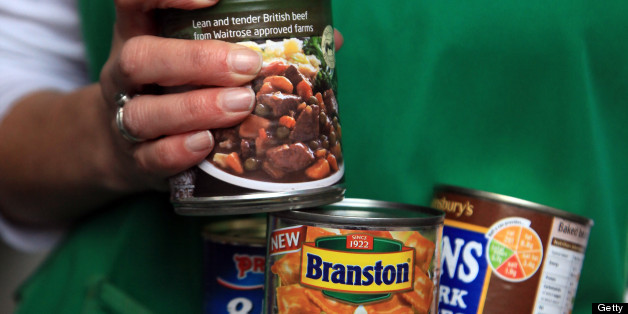 Getty
One-in-five parents in Britain skips meals in order to feed their children, with many relying so heavily on schools and charities to feed their children that kids could go hungry in the school holidays, new research suggests.
It also found that 70% of families suffering from food poverty with children in primary school education rely in some part on food supplied by schools, either through free school meals or food given out by breakfast or after school clubs.
More than a quarter of parents suffering from some form of food poverty said they were unable to provide food for all the meals their children need during the summer break.
More than four in five parents in food poverty worry that they will struggle to provide nutritious food for their children in the near future and more than 50% of these parents have gone without food to feed their family, with a quarter of doing so on a weekly basis or more often.
The problem of food poverty is higher in 18-24 year olds with 44% of this age group saying they had experienced some form of food poverty in the last six months.
The research, which has been carried out by food poverty charities the Trussell Trust and FairShare, in association with supermarket Tesco, found parents either skipped meals or resorted to asking friends and families for food in the last year.
And only a third of people currently suffering from food poverty expect their situation to improve in the next twelve months.
Trussell Trust foodbanks have recently seen the biggest ever increase in numbers - almost 350,000 people received three days emergency food in 2012-13, 170 per cent more than the previous year.
"We're meeting parents who've gone hungry for days in order to feed their children, and school holidays are always especially difficult with many budgets stretched to breaking point," Chris Mould, Chairman of the Trussell Trust said.
A major event to collect food for those struggling is set to take place this weekend, called The National Food Collection. It will take place in every Tesco store in the country and the retailer will be topping up total donations by a further 30%.