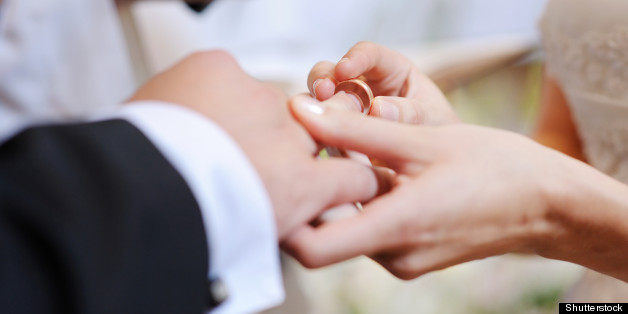 Shutterstock
Plans for a tax break for married couples will be introduced this year in a move to head off a revolt by Tory backbenchers.
The move may placate David Cameron's restive MPs but will highlight divisions over the policy within the coalition.
Former minister Tim Loughton has launched a rebel bid to force a Commons vote on the issue but the Prime Minister urged Tory MPs to let the Government "get on with it" instead.
It is understood the plans will be put forward by ministers in the autumn.
Cameron said: "The point is that we are going to be putting in place the marriage tax proposal in law. We will be announcing plans for that in this parliament, quite shortly in fact."
He said he had not seen Loughton's proposed change to the Finance Bill to include the measure but added: "I don't think that the amendment is in line with the plans that we have.
"The Government is going to do this itself, very shortly, so I think we should let the Government get on with it, itself."
At the time of the 2010 general election Cameron's party promised a tax break worth £150 to married couples.
But Deputy Prime Minister Nick Clegg ridiculed the proposals as "patronising drivel that belong in the Edwardian age".
The coalition agreement spells out that Liberal Democrat MPs can abstain on a plan to recognise marriage in the tax system.
A No 10 source said: "We plan to bring forward Government proposals for a married couples' tax allowance before the end of this year."
Julianne Marriott, campaign director of Don't Judge My Family, said: "Last week the Government announced £11.5bn of cuts, but this week they can find half a billion pounds for a marriage tax allowance to promote their fantasy 50s family, that's a married couple with a breadwinner and a homemaker.
"It's out of step with modern families who come in all shapes and sizes and discriminates against families with single parents, widows and widowers, couples who both work and couples who chose not to marry.
"This marriage tax announcement isn't about keeping families together; it's about keeping the Tory party together. We believe the Government should be spending £500m on helping all families, not judging them."
Loughton said if plans to introduce tax breaks in the autumn are confirmed to him officially he would be "delighted" to get up in the Commons tomorrow and say "it's going to happen and I'm therefore not going to push my amendment".
He told BBC Radio 4's Westminster Hour that it was the delay on introducing the manifesto commitment "that is proving very frustrating".
He added: "If it is going to come in the Autumn Statement I, for one, will be absolutely delighted to welcome it."