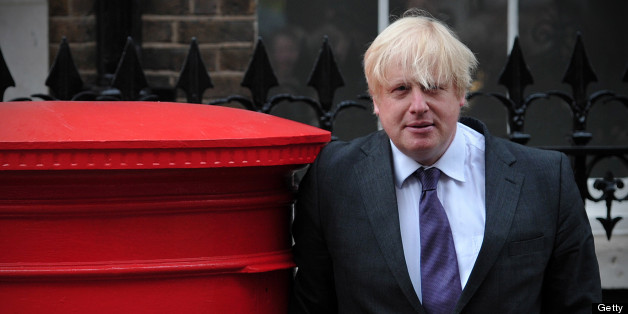 Getty
Boris Johnson has indicated he may break his pledge to serve only two terms as mayor of London and stand for reelection in 2016.
Speaking on his new LBC Radio show on Tuesday morning, he said: "It's increasingly something I think about, I won't deny it, something I've even talked to friends about."
But he said it could take "a reverse Morsi situation" of hundreds of thousands of people taking to the streets to demand he stay to persuade him to break his commitment to only serve for eight years.
He said: "It would have to be pretty massive, you really would have to get Trafalgar Square full."
LIKE HUFFPOST UK POLITICS ON FACEBOOK | FOLLOW US ON TWITTER
However amid strong suggestions he would rather return to parliament in order to challenge for the leadership of the Conservative Party, Boris decided to keep his options open.
"It's been a fantastic experience, a fantastic job, the most wonderful time to be mayor of London. In three years I will reluctantly relinquish the reigns of power," he said.
Asked if he would make a good prime minister, Boris added: "I'm stepping down in 2016 after that who knows what will happen."
David Cameron, who has one eye on any manoeuvres the mayor may be on, would no doubt much prefer Boris stay in City Hall rather than return to the Commons.
Asked what the prime minister thought of Boris' comments, a Downing Street spokesperson said: "The prime minister's view is that Boris Johnson's term as mayor has been very successful - and long may it continue."