It'll probably be a little while to we get to have a proper look at the Royal nipper, but luckily we have plenty of pictures of Kate and Wills as children to pour over in the meantime.
Most of us have been familiar with Prince William's cherubic blond visage, which was usually spotted peering out from Princess Diana's skirts.
Before the future King of England - whose full name is William Arthur Philip Louis Windsor by the way - sprouted into the 6ft 3 man he is today, he was affectionately nicknamed Willy the Wombat by his late mother.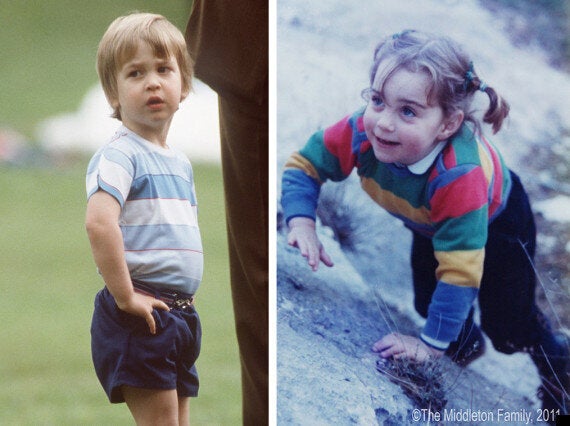 The way they were: The Duke and Duchess of Cambridge as children
And though Kate didn't grow up on the public eye, there are a smattering of images of the 31-year-old brunette as a pig-tailed, cheeky little girl, who spent part of her early childhood living in the sun-kissed Middle East.
It's still way too early to tell who little XX[BABY]XX is going to take after, because, well you know, babies just look sort of pink and squishy for a bit.
So until then, let your imagination run wild and feast your eyes on these snaps of mum and dad as little-uns.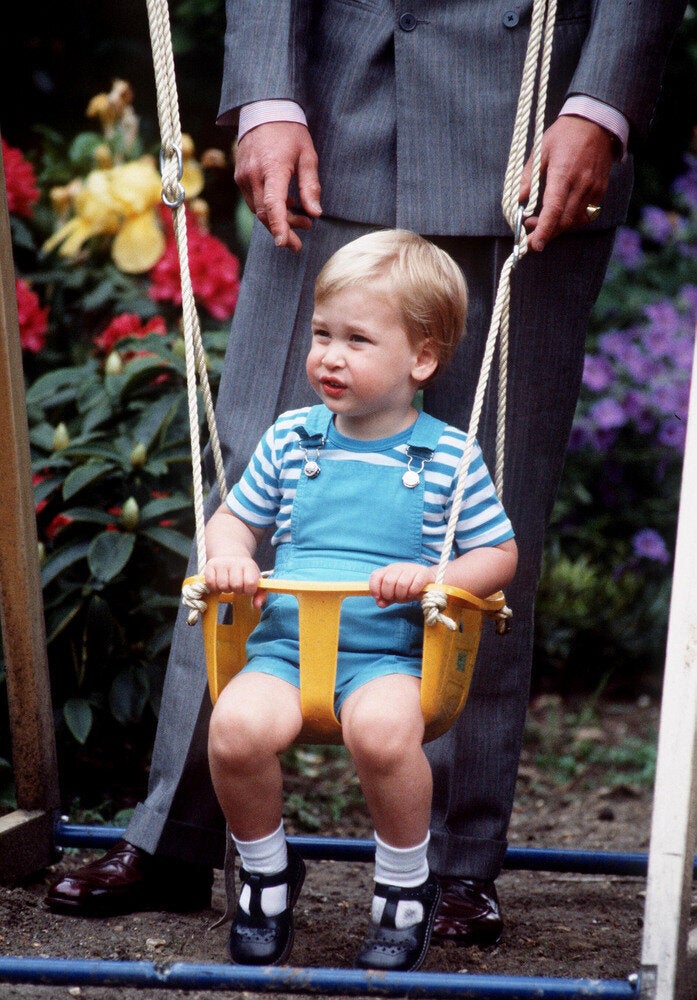 Kate And William As Children