Sleeping around may earn you brownie points with your mates, but you may end up paying an unexpectedly high price.
Research has revealed that young people who have casual sex are more likely to suffer from depression and anxiety than those who do not.
The study, entitled Risky Business: Is There an Association between Casual Sex and Mental Health among Emerging Adults?, asked more than 3,900 students in the United States about their sexual encounters and mental wellbeing.
The findings found that students who had had sex with someone they'd known for less than a week -- which is defined as 'casual sex' by experts -- were more likely to suffer from psychological distress.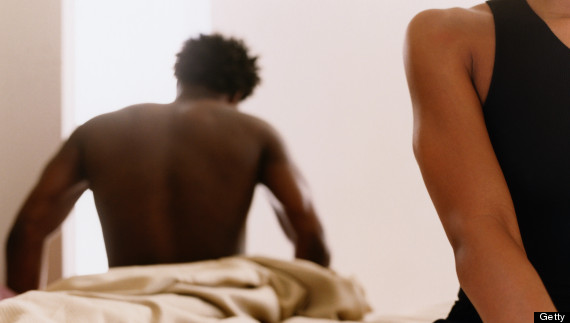 The survey was the largest of its kind on the issue, with students from more than 30 academic institutions taking part. Although the authors note that gender did not moderate associations.
On average, 11% of students -- the majority of whom were men -- reported having a casual sexual encounter during the previous month.
The study's lead author Dr Melina Bersamin, from California State University, said both men and women revealed they were experiencing psychological distress as a result of their sexual encounters.
"It is premature to conclude that casual sexual encounters pose no harmful psychological risks for young adults," she said.
"The results suggest that among heterosexual college students, casual sex was negatively associated with wellbeing and positively associated with psychological distress."
The authors added: "Efforts aimed at promoting positive sexual development and sexual health in college-aged individuals may wish to underscore the benefits of committed relationships and highlight the potentially negative psychological correlates of sex with relative strangers."