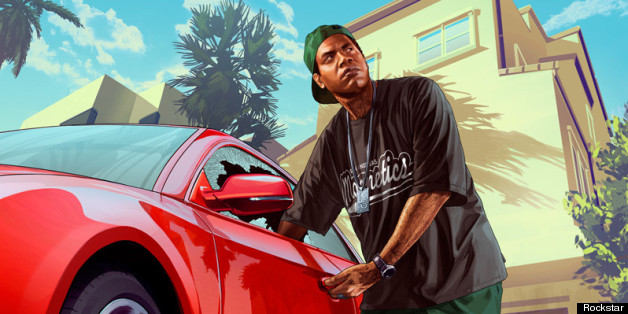 Rockstar
Any piece of GTA 5 news is good news - and while today's tidbit isn't going to change the world, it might just tide you over until the first gameplay video.
Rockstar has released two massive new pieces of widescreen artwork, featuring two of Grand Theft Auto's new characters.
The first captures Lamar mid car-smash, while the second is an expanded version of Michael's son playing video games, and ignoring a lady in hotpants.
Along with the rest of Rockstar's wallpapers and the screenshot collection below, it should give you a good flavour of what to expect from the game.
GTA 5 is released on 17 September for Xbox 360 and PS3.