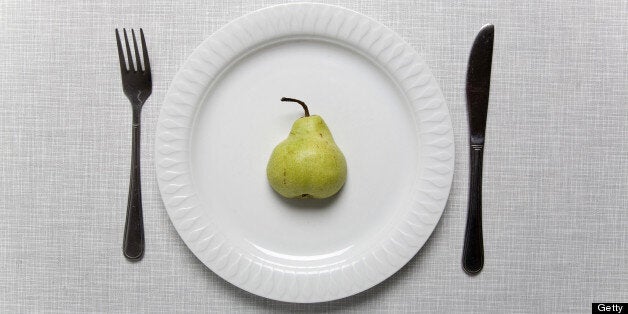 The diet on everyone's lips (and hips) this year is the 5:2 diet.
Hailed by nutritionists and celebrities galore, the way it works is simple: dieters restrict calorie intake for two days (to 500 calories for women and 600 for men) and eat what they like for the remainder of the week. And the weight just falls off.
To allay these fears, Elspeth Stewart, Vital Greens' in-house nutritional therapist, was able to explain exactly how the diet works and shed some light on how to lose weight healthily.
How can fasting on just two days per week help dieters lose weight?
The benefits are related to the changes which take place in the body as a result of fasting, rather than being linked to the reduction in calories.
These short fasts lead the body into a metabolic state which triggers repair and recovery at a cellular level. This influences hormones, and allows the digestive system and related organs to rest. This is especially true with the pancreas (the gland which produces insulin in response to carbohydrates and sugar). The body becomes more sensitive to insulin, which is one of the most important aspects of weight loss.
Additionally through regular, short-term fasts, individuals have a better sense of control on 'non-fast days', choosing foods that are more healthy and rarely eating out of boredom.
Is losing weight quickly unhealthy?
The 5:2 fast diet is different because the calorie restriction only happens on 2 days a week. On the other 5 days of the week, there is no diet, no calorie counting and normal eating. It isn't a short term solution but rather a long term way of eating.
The fasting also brings about improvements to a range of markers associated with improved health, such as cholesterol. So it is a healthy way of eating.
What could be the side effects of going on the diet?
There are more positive side effects than negative.
The first couple of fast days can be a challenge but eventually individuals enjoy fast days, feeling lighter, more alert, more energetic and awake.
It is essential that the 5:2 Fast diet is approached sensibly. The non-fast days should not be calorie restricted to ensure that over the week, sufficient calories are still consumed and it is vitally important to consume the right nutrients on a daily basis.
Here are some exclusive 5:2 recipes to try out for yourself