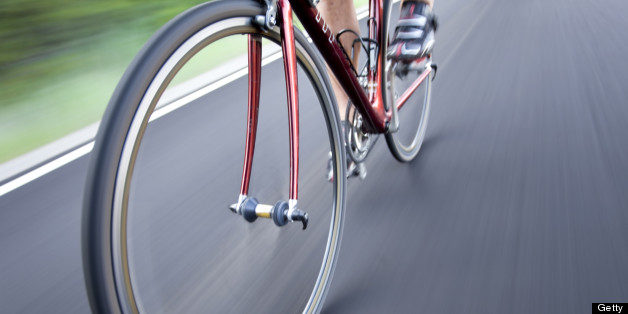 Getty
A 24-year-old cyclist has been banned from a Leeds shopping centre after riding his bike one-handed through the mall, masturbating.
Vlasdimil Kepr has twice been caught pleasuring himself in the Carlton Lanes Shopping Centre in Castleford, the second whilst atop a mountain bike, reported the Pontefract and Castleford Express.
He was handed a community order with three years supervision, and ordered to do a 60 day activity.
Sentencing him, Judge Geoffery Marson QC imposed a sexual offences prevention order and banned him from returning to Carlton Lanes or from entering female toilets and changing rooms.
Earlier in June another "bike masturbator" was discovered by a man who set up a camera to catch the person responsible for repeatedly puncturing his bike's tyres.
The Swede was shocked to discover the culprit pleasuring himself to climax by rubbing himself against the bicycle's seat.
The film, which was captured by Per Edström in Östersund in northern Sweden, sees a hooded figure approach his girlfriend's red and green bike, before masturbating and looking at a picture.
"I am not scared of him, but mostly irritated over all the punctures I have had to fix," Per Edström told the Kvällsposten daily, which published the footage.
The man has been reported to police, who are investigating whether it is connected to the other 'bike masturbater' who hit headlines in 2007 after having slashed the tyres and ejaculated over some 20 different saddles.