A disgruntled wife attempted to pay a hitman to kill her husband as it would be "easier than divorcing him" - without realising she was talking to an undercover policeman.
Julia Merfeld, 21, from Michigan, explains how she does not want the hassle of worrying about "breaking his heart".
In the car she calmly discusses the details of the $50,000 hit.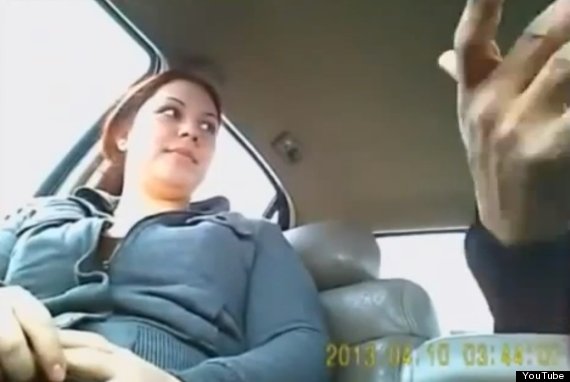 She requests the hit on her 27-year-old husband be outside on a Thursday but she didin't care about how it was done.
She said: "If you can get him outside, that would be great... It would be messy in the house.
"Surprise me with how you do it because, I mean, the more shocked I am when it happens, the better it will be.
"I just want to make it as non-suspicious as possible."
Merfeld chillingly shows she has already imagined life after the hit.
She said: "I have a girlfriend who wants to move in with me, and I don't want her to be scared to move in with me if she thinks that we've got broken into... so I'm kind of afraid of that because I want her to move in with me because I don't want to live there by myself afterwards"
Merfeld was arrested upon exiting the car. Police believe she aimed to cash in on a £268,000 life insurance her husband had.
She pleaded guilty last month to 'solicitation to commit murder' and will be sentenced on July 30.