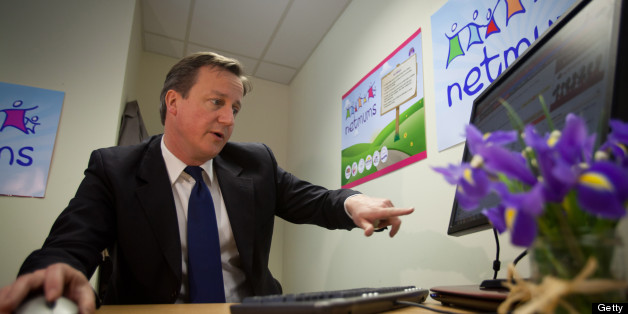 Getty
David Cameron has unwittingly given a mighty plug to a Twitter account mocking his government.
The Prime Minister - or, perhaps more likely, a hapless aide - copied in the @IDS_MP account as he tweeted his support for the welfare reforms being put forward by Work and Pensions Secretary Iain Duncan Smith.
However, the real IDS is not on Twitter - and a quick glance at the spoof version would have set alarm bells ringing.
We're rolling out a cap on Benefits today - @IDS_MP and I are determined to make work pay, and help the UK compete on the #GlobalRace.

— David Cameron (@David_Cameron) July 15, 2013
The most recent tweet read: "I've always supported a Mansion Tax. Your Tax buys my Mansion. Chin chin!"
Poor old @David_Cameron, after tweeting a spoof Iain Duncan Smith, he's probably starting to doubt all those tweets he got from @Queen_UK.

— The Media Blog (@TheMediaTweets) July 15, 2013
Other clues to the true nature of the @IDS_MP account include the posts "a thrifty way to keep cool in this heat wave is to dab the ice from your Champagne bucket onto your forehead" and "I'm getting a silk handkerchief embroidered with gold braid saying 'in it together' with my pay rise".
Asked about the gaffe on Monday morning, the Prime Minister's Official Spokesman said it was: '#onetotakeonthechin'
Asked if Cameron writes his own tweets, he said: "The prime minister's tweets are entirely his views."
Last year Cameron revealed he was "getting used to trolls" after finally signing up to the social networking site.
Chin chin Dave. Round mine for a Pimms later?

— Iain Duncan Smith MP (@IDS_MP) July 15, 2013
Now, who was it that once warned "too many tweets make a twat"?