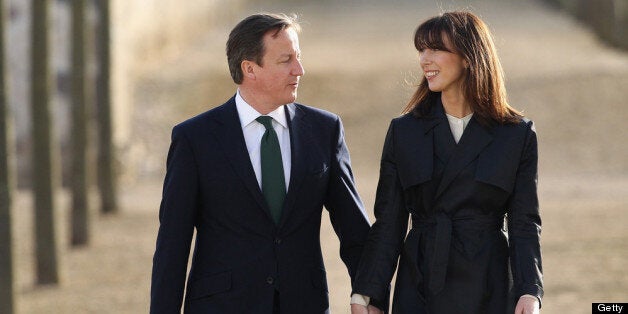 Downing Street has downplayed reports that the prime minister's wife has exerted significant influence over the setting of government policy towards the civil war in Syria.
On Monday The Times claimed that Samantha Cameron has been pushing her husband to take the controversial step of delivering weapons to the Syrian rebels - a move opposed by a significant number of Tory MPs as well as the Labour Party.
The paper quoted an anonymous cabinet minister as saying Samantha Cameron was the "biggest explanation" for the prime minister's "hawkish" approach to the conflict which has so far claimed at least 100,000 lives.
However on Monday morning the prime minister's official spokesperson sought to "underline" that government policy towards Syria was made by the National Security Council.
"Our position on the issue of providing arms to the opposition has not changed, no decision has been taken," the spokesperson said. "I would proceed with a fair bit of caution on this one."
"The government's approach to Syria is driven through the National Security Council, that's where policy and our approach is developed."
No.10 added: "But of course Mrs Cameron travelled herself to the region, where she saw the horrifying effects of the conflict on children and families."
In March Samantha Cameron visited a Syrian refugee camp in Lebanon with Save The Children, where she met a mother whose three-year-old son had been shot by a sniper.
"No child should ever experience what they have," she said at the time. "With every day that passes, more children and parents are being killed, more innocent childhoods are being smashed to pieces."
Backbench Tory MPs have been deeply concerned that the prime minister would move to arm the rebels without allowing the Commons to have a vote.
Last week the Commons overwhelmingly backed a cross-party motion demanding that parliament be given the right to veto any delivery of arms before such a decision is taken.
The government would be highly unlikely to win any Commons vote on arming the Opposition, as the Labour Party, Lib Dems as well as a significant number of Tories are opposed.
And the Daily Mail reported today that military chiefs have told the prime minister that there was no point sending weapons to the region unless he is prepared to launch an full scale war against the Assad regime.