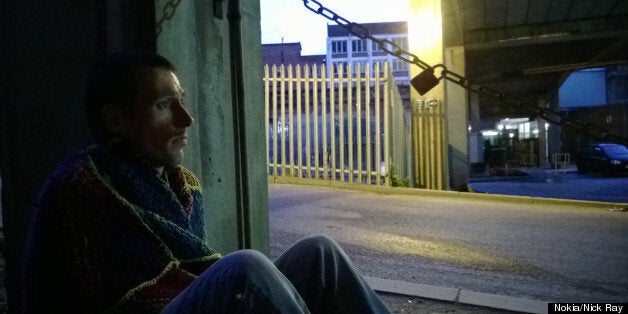 But don't forget the Lumia 925 either. Not only is it going to get the same Pro Camera app as the 1020, eventually, but its camera is by all accounts pretty special too. At 8.7-megapixels it might sound a step down from other flagship phones, but its Carl Zeiss optics and very impressive low light performance set it apart from the pack.
So does low light performance matter? Apparently, to you, it does. A study by Redshift (for Nokia...) recently showed that 71% of people think low light is the most challenging situation in which to take good photos. And yet 69% used a smartphone as their main camera on a night out.
With this - and the promotion of the Lumia 925 - in mind, Nokia recently decided to do something a whole lot more interesting than just sending out a bunch of stats. Instead they travelled around the UK with photojournalist Nick Ray (and a Lumia 925) to try and capture the "hidden lives" of people at - you guessed it - 9.25 PM.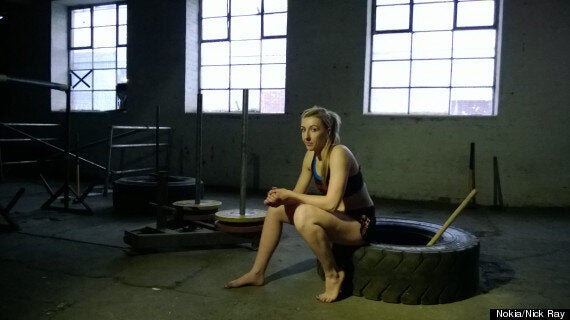 Above: one of Nick Ray's images, taken in a Leeds kickboxing gym
The idea might sound a bit corny - or potentially in bad taste - but the results are actually pretty illuminating. No pun intended.
From the squalid reality of homelessness in Liverpool to backstage in a West End burlesque club, and the still vibrancy of the UK's largest skate park in Glasgow at night to a young mum (and kickboxer) punching bags in the gym after work, the pictures ring more true than a bunch of test images by your average tech journalist ever will.
So while we haven't had a chance to judge the camera for ourselves, it's at least an indication that with the Lumia 925 Nokia really has delivered a tool for artists, as well as regular users.
Check out the images below.