A desperate mechanic has resorted to selling his skills on eBay for just 99p in a bid to find a new job - but received no bids.
Steve Sewell, 58, listed himself on the auction site with a jaunty sales pitch, saying he had "some wear to moving parts, surface finish worn".
"For those employers out there who missed this bargain, I'm re-listing it: ME. I have excellent IT skills (I'm a qualified net tech with ITQ2) and am a time-served mechanic," he wrote.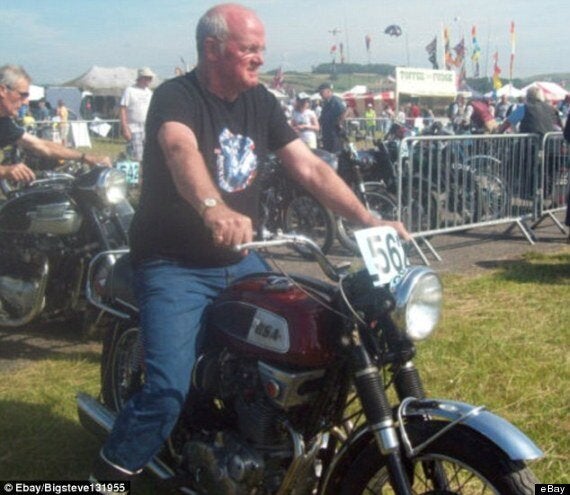 Steve Sewell's photo on eBay
"I have a HND in electrical and electronic engineering and have excellent interpersonal skills, infinite patience and an indestructible sense of humour.
"You get all this, including reliability, experience and loyalty, for a reasonable wage for as many hours as needed. Contact me via Ebay. Grab this bargain before someone else does!"
"I've had all sorts of jobs throughout my life, ranging from labouring to testing toilet paper.
"My family said I'm worth more than 99p but desperate times call for desperate measures," he said.
"They say there's no age discrimination, but there must be. All the help and support is aimed at younger people, and rightly so, but there should be more to help older people find jobs.
"The bills are mounting up and it's getting desperate now."
Popular in the Community