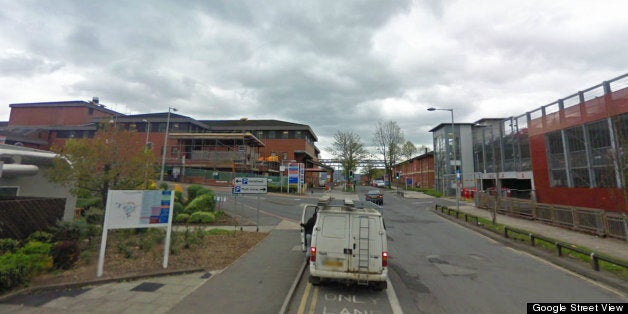 Tameside General Hospital is set to be heavily criticised in a series of reports by NHS England medical director Professor Sir Bruce Keogh.
The hospital in Greater Manchester is described as having "suboptimal standards of care across the organisation", according to the report obtained by Sky News.
It is said to have had "poor supervision of junior doctors by consultants" and "insufficient nurse staffing levels on the wards", the broadcaster said.
The report is also expected to criticise patient care at the hospital which it found to have had "insufficient critical care beds" meaning patients were being treated in inappropriate areas.
The response to patient complaints is described as "slow and lacking in compassion", according to Sky News.
The broadcaster picked out a number of examples of patients' experiences highlighted in the report.
One patient with the highly contagious C. difficile was put on a bay with six other patients putting them at risk of potentially fatal infection.
Another patient with an allergy to penicillin had warned staff but was still given the drug.
In another case a patient with faecal incontinence had to be cleaned up by relatives as staff were too busy.
Michael Stones, the father of a girl who died at the hospital last year, told Sky News if medical intervention had happened at an earlier stage his daughter would probably have survived.
He referred to the "absolute disgraceful behaviour" of the hospital, adding: "An animal gets treated better."