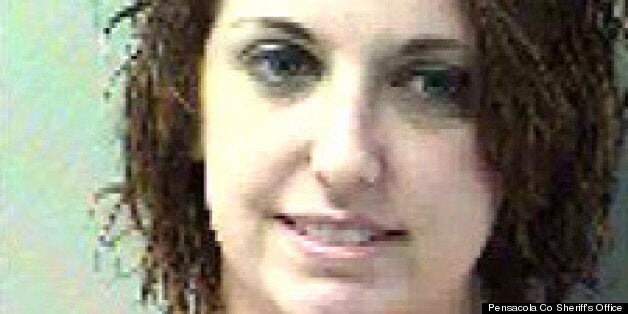 According to the sherriff's report, Ashley Taylor Wright, 23, held a carry cot between her and a cop and shouted: "You will have to shoot through the baby to get me!"
Wright then got out of her car and ran before hurling the carry cot at a chasing police officer.
Fortunately the baby was not injured but Wright tripped and suffered a cut to the head.
When police caught her she said: "Now you mother fuckers have my blood all over you bitches."
Wright had been seen walking out of a Dillards store in Florida, allegedly with $231 dollars of clothing hidden in a baby pram, reports The Smoking Gun.
Two other children were in the car at the time of the incident, a two and a four-year-old.
She was charged with child abuse without bodily harm, petty theft and resisting an officer without violence, reports WTSP.
Wright later said the clothes were for her children despite being adult sizes.