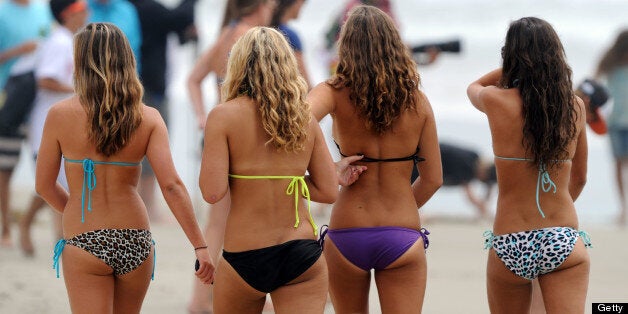 A Tesco store near a popular beach resort has told shoppers wearing bikinis and swimwear to cover up.
The Tesco Express outlet on East Street in Newquay, Cornwall is asking customers to wear a t-shirt and shoes when popping in from the nearby beach.
The supermarket giant said beach users were being asked to cover up so all customers felt "comfortable" while shopping.
A Tesco spokesman said: "In stores such as this one which are close to the beach, we ask that customers wear a t-shirt and shoes.
"Whilst we know that many people like to quickly pop in, we ask that people are considerate of others, as we want all of our customers to feel comfortable when shopping."
Newquay is popular with revellers with thousands arriving each summer in the Cornish town to enjoy the beach, sea, surf and nightlife.
Related